Moscow does not rule out any options for responding to the situation with Russian diplomatic property in the United States, including the possibility of closing one of the US consulate generals in Russia, said the director of the North American department at the Russian Foreign Ministry, Georgy Borisenko.
As for the answer, we said, including publicly, that in diplomacy there is an inviolable principle of reciprocity, and the Americans are well aware of this. If they behaved in this way, it means that they agree that we can do mirror with their overseas agencies in Russia
- transmits his words RIA "
News
».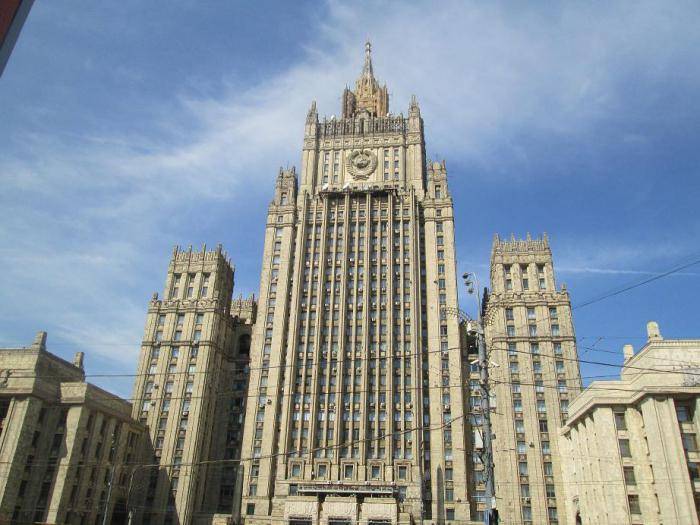 The diplomat noted that specific measures in Moscow will be considered and applied, "if necessary."
At the same time, Russia does not exclude any options: neither the closure of one of the US Consulate Generals, nor the establishment of real parity in the number of embassies and consulates staff. He recalled that the 455 people who were counted as Russian employees in the United States included diplomats who work in the Russian permanent mission to the UN in New York.
The fact that in the summer we counted the people working at the permanent mission of Russia to the UN was purely our goodwill. We actually gave the Americans a head start, went to meet them. Since they did not appreciate this, we have every right to deduct from this 455 figure the amount that corresponds to the number of employees of our permanent mission.
- declared Borisenko.
In early October, the Russian Foreign Ministry announced a strong protest against the seizure of the Russian consulate general in San Francisco. The facility was closed on September 2, and then searched.
The US Department of State explained the reason for the penetration of the Russian consulate general in San Francisco by the fact that the time allotted for the Russians to live there expired, Washington withdrew consent to the placement of diplomatic missions, which means the buildings cannot enjoy immunity, Glance reports.