At the 10 2017 opened in October in Kiev, the XIV defense industry exhibition "Zbroya and Bezpeka - 2017", among other things, the product of the work of Ukrainian farmer-inventor Boris Tkach, an armored tractor made by modifying the T-150 crawler agricultural tractor, was demonstrated. military blog of the "Center for Analysis and Strategies"
(bmpd)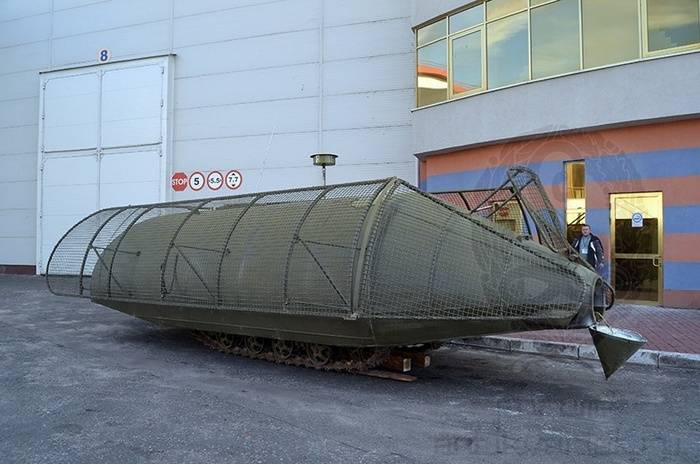 The armored tractor of the Ukrainian farmer-inventor Boris Tkach at the XIV defense-industrial exhibition "Zbroy and Bezpeka - 2017" in Kiev, 10.10.2017
As previously reported, this instance of farming "tank building," the inventor began to design in 2015 year.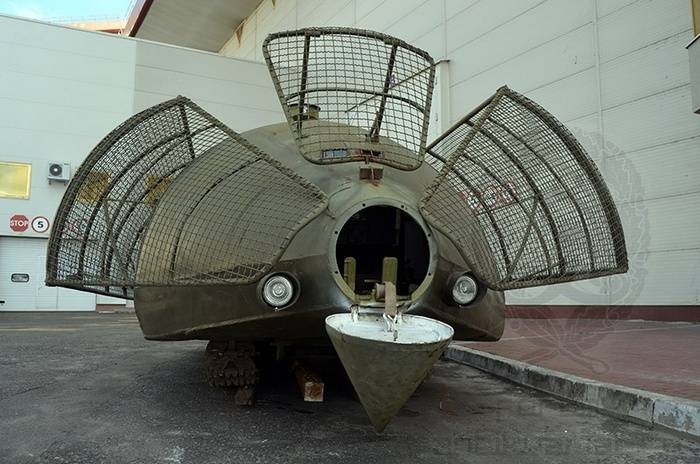 Now this product is positioned at the exhibition as a vehicle for evacuating the wounded. In the tactical and technical characteristics stated "booking" of an armored tractor (made of iron sheets?) In 20 mm in the frontal part and 10 mm along the sides of the tank-hull. The hull is a cistern on which the anti-cumulative grids are welded. It is hard to say how good this protection is.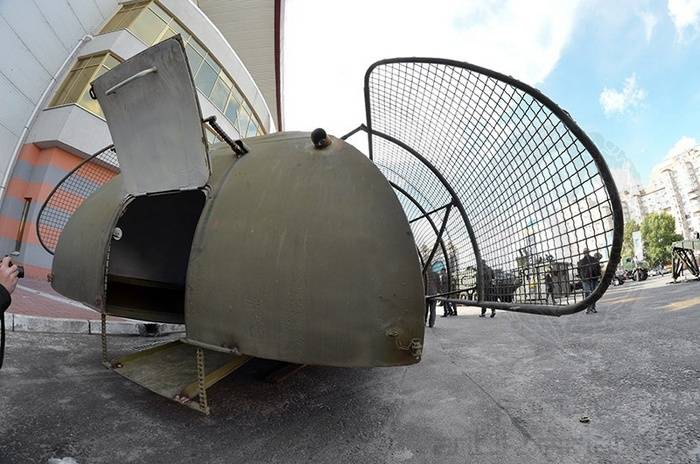 Looking at this "know-how" of world "tank building", only one question arises: why this instance was not presented along with other samples of Ukrainian equipment at the international exhibition of weapons AUSA (Association of the US Army), currently held in Washington ?