Information about the crew members of the Russian Su-24 bomber crashed at the Khmeimim airbase appeared in the regional mass media. In particular, the information service
"Vesti. Kalinigrad"
calls the names of the dead pilots. These are servicemen from the Kaliningrad region - pilot captain Yury Medvedkov and navigator (also captain) Yury Kopylov.
At the same time, the Ministry of Defense does not officially announce the data on pilots killed in Syria. The commentary of the press service of the military department says that "the plane was flown by experienced pilots".
According to the latest data, the navigator Yuri Kopylov was 42 of the year. Before serving in Chernyakhovsk, Kaliningrad Region, he served at the Baltimore airfield near Voronezh.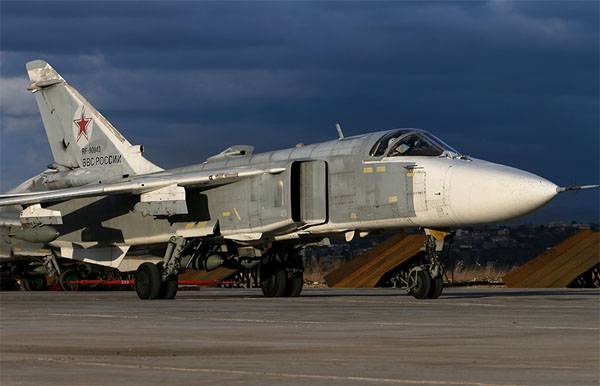 The Russian Ministry of Defense has set up a special commission that is investigating the causes of the crash of a front-line bomber. According to preliminary information the crash occurred during an attempt to take off. One of the main reasons is the technical failure of the Su-24 bomber.