Kharkiv Mechanical Engineering Design Bureau presented a new version of the BTR-2017 armored personnel carrier BTR-4MB4 at the exhibition "Zbroya and Bezpeka-1" which opened today.
bmpd
.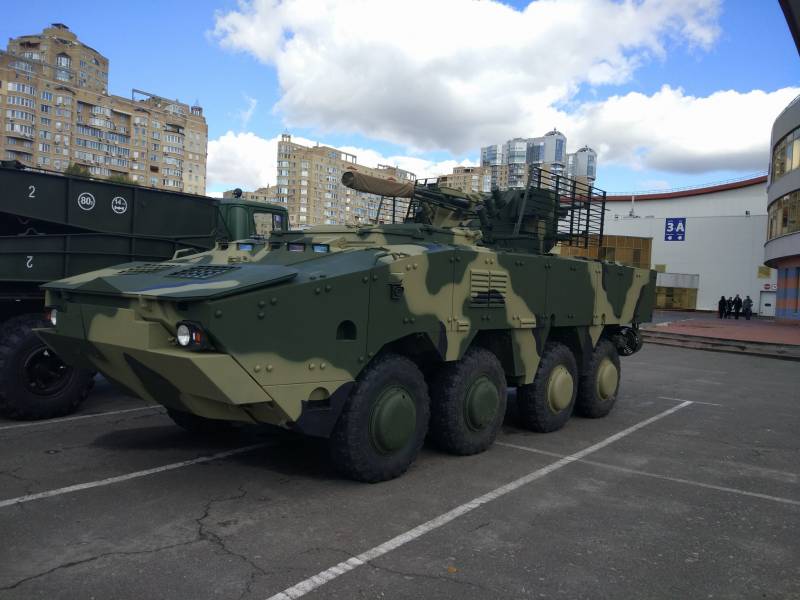 The BTR-4MB1 has a modified nose section of the hull, as compared with the BTR-4MB, with the placement of an additional float and a folding bilge back panel, modeled on the BTR-4M modification proposed by the Indonesian Marine Corps.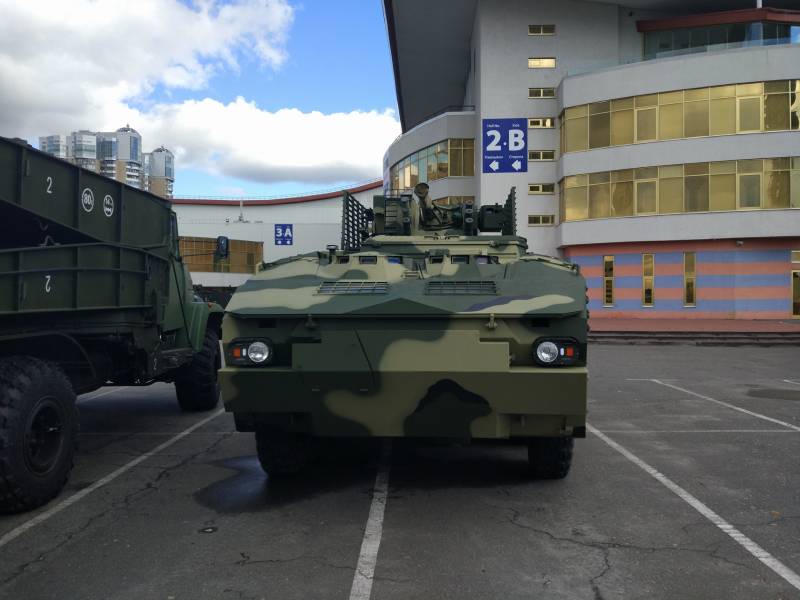 "The protection of the hull sides is enhanced by additional vertically mounted armor plates. Like the BTR-4MV, the BTR-4МВ1 variant is equipped with the German diesel engine Deutz BF6M1015CP with the power of 450 hp. and standard for the BTR-4 combat module BM-7 "Parus", "says the material.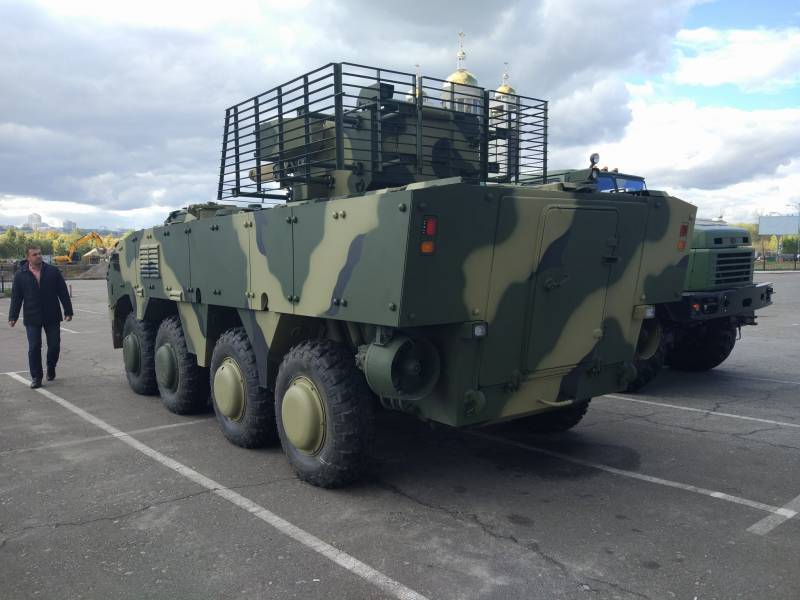 Reference bmpd: "At one time, the BTR-4 project was reworked into the BTR-4MB version of the KMDB according to the requirements of the Ministry of Defense of Ukraine, which criticized earlier versions of the machine, and in particular on the personal initiative of Dmitry Salamatin, the former Minister of Defense of Ukraine in 2012,. However, since the demonstration of the BTR-4MV prototype in 2013, no progress was made in the development of this modernization, right up to the current presentation of the BTR-4MBXNNUMX. The current status of the BTR-1MB / BTR-4MB4 project remains unclear. "