Russia and Saudi Arabia have reached an agreement on the supply of C-400 anti-aircraft missile systems. This was reported in the press service of the Federal Service for Military-Technical Cooperation.
We confirm that an agreement has been reached with the Kingdom of Saudi Arabia on the supply of C-400 air defense systems, Cornet-EM anti-tank missile systems, TOC-1A systems, AGS-30 automatic grenade launchers, AK-103 Kalashnikov assault rifles
- Said the press service.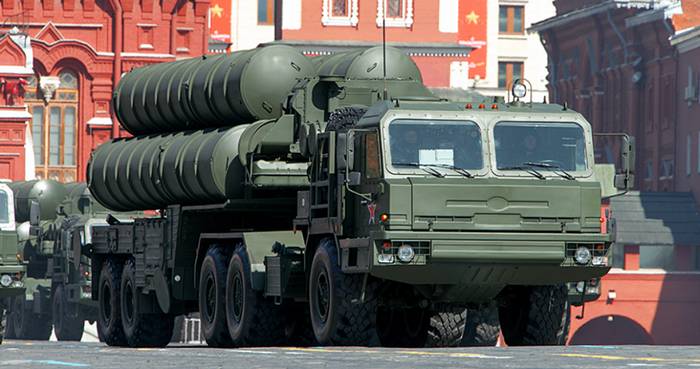 On the interest of Riyadh in the purchase of C-400, previously reported by Deputy Prime Minister Dmitry Rogozin.
ZRK C-400 is in demand from foreign partners. So, on September 12, Turkish President Recep Tayyip Erdogan said that Ankara had signed an agreement with Moscow on the purchase of these systems and even made a deposit. Signing a contract with Turkey later in an interview
TASS
confirmed the presidential aide on military-technical cooperation Vladimir Kozhin. China became the first foreign customer of C-400. The Indian Defense Procurement Council intends to acquire five C-400 regimental kits, but the supply contract has not yet been concluded.
Pentagon spokesperson Michel Balance said earlier that Saudi Arabia's interest in acquiring Russian C-400 Triumph systems is causing concern in the United States.