Today, the Bureau of the Parliamentary Assembly of the Council of Europe decided to hold an early debate on the law on education in Ukraine. Recall that the law provides for instruction in the Ukrainian language in all educational institutions of the country, without giving the actual right to study in the language of national minorities.
In a number of countries of the European Union such a law was called discriminatory. With the initiative to immediately review the Ukrainian law, signed by Petro Poroshenko, deputies from Hungary, Romania and some other countries spoke at the PACE meeting.
It is noteworthy that for the meeting, parliamentarians had to choose one of three topics. In addition to the topic of Ukrainian law were such as the Catalan referendum and the infringement of the rights of Muslims in Myanmar.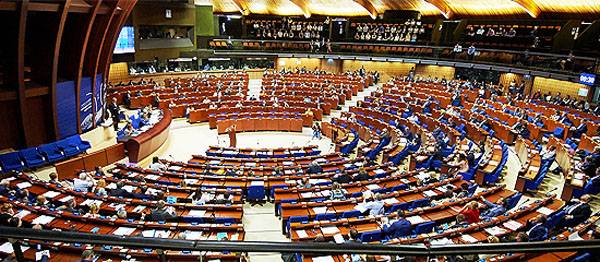 The Catalan question and the situation in Myanmar decided not to consider. As a declared reason for refusing to consider the topic of the past referendum in Catalonia, the unwillingness to "provoke a new scandal and exacerbate the situation" was cited. But for the consideration of the topic of Ukraine, the majority of delegates in the Parliamentary Assembly of the Council of Europe voted. Recall that the Russian delegation had previously refused to meet at the PACE, as it had been deprived of its right to vote.