Exercises of special units of the countries of the Collective Security Treaty Organization (CSTO) countries are being completed at the training ground in Armenia today. During the exercise, special forces from the CSTO countries worked out actions to free a number of objects, which, according to the legend of the exercises, were seized by representatives of the conventional terrorist group.
The press service of the Southern Military District of the Russian Federation reports that the maneuvers were conducted at the Baghramyan training ground. At the first stage, the CSTO CSTO special forces corps special forces were paratrooped with a Mi-8 helicopter.
In total, at least 200 servicemen from special reconnaissance units of the CSTO CSTOR CRRF took part in the maneuvers in Armenia. The special forces were guided from the joint command post of the operation to neutralize terrorists and free the captured objects.
CSTO Press Service
reports that at the final stage, within the framework of the "Search-2017" exercise program in Armenia, actions of intelligence units of the following practical nature are practiced:
reconnaissance by forces and means of all types of reconnaissance. Collecting, processing and analyzing intelligence information;
real-time intelligence exchange between the joint intelligence command center and the CSTOR CRRF Command in order to prepare for the joint operation of the CSTOR CRRF;
Special tasks for the capture and destruction of critical objects by special reconnaissance forces and facilities.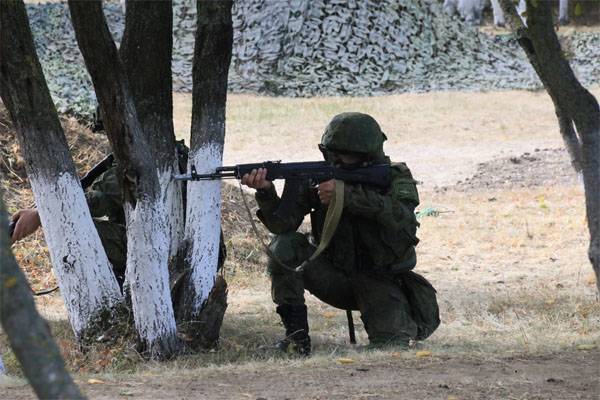 The next stage of the Search-2017 exercises of the CSTO RRF will be held in the Republic of Kazakhstan from 16 to October 20. The final stage of combat training activities will be held in November on the territory of Tajikistan.