The 45 Special Operations Brigade of the Airborne Forces stationed in the Moscow Region received about 20 special vehicles based on the UAZ Patriot pickup, the press service of the Russian Defense Ministry reports.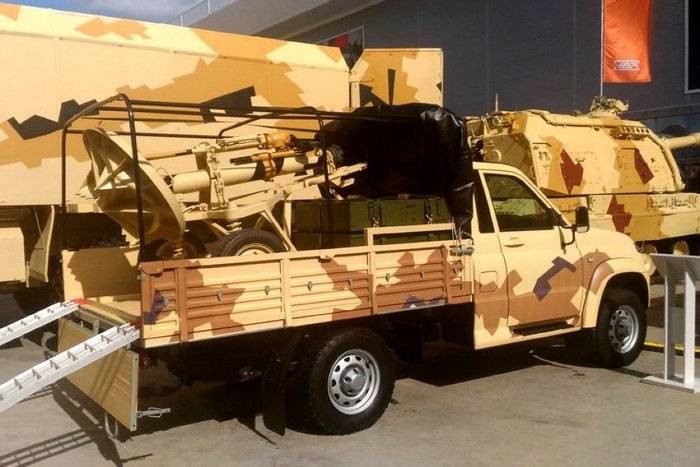 All-terrain vehicles that appeared in service in a separate special-purpose airborne unit are capable of carrying heavy-caliber machine guns, automatic grenade launchers, anti-tank guided missile systems and conventional small arms in their bodies.
- it is spoken in the official statement of the military department.
Local conflicts in the Middle East have shown that the so-called "carts" - high-speed and car pickups with mortars, anti-aircraft installations and machine guns - are ideal for making rapid raids and special operations.
The appearance of this type of transport at the special forces of the Airborne Forces will significantly increase the mobility of reconnaissance groups operating far from the main landing forces.
- stated in the Department of Information and Mass Communications of the Ministry of Defense of the Russian Federation.