According to the portal
defensenews.com
, the US Air Force Command ordered the development of an air command and control center for ballistic missiles, called the Airborne Launch Control System Replacement (ALCS-R).
Back in the 60s in the United States, the Airborne Launch Control System (ALCS) airborne command post was developed on an aircraft. In the event of the destruction of all ground command posts from the aircraft, a signal could be transmitted to launch intercontinental ballistic missiles (ICBMs). The ALCS command post controlled silo-based ground-based ICBMs (Minuteman) and missiles mounted on strategic nuclear submarines.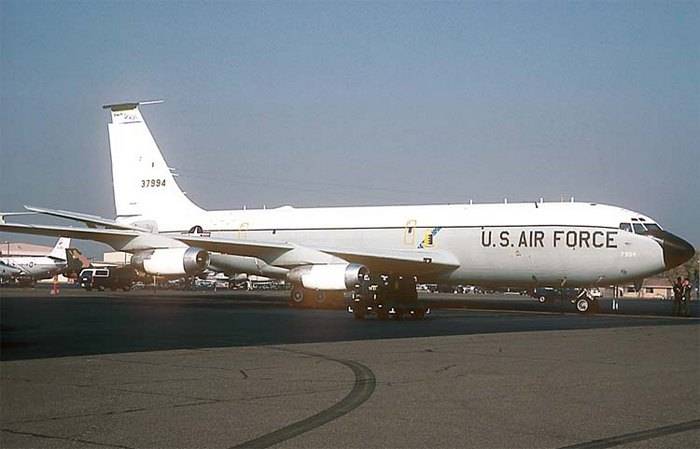 Today, the ALCS command center system covers the 16 of the E-6B aircraft, which are subordinate to the US Navy. At the same time, the system is hopelessly outdated, since a part of its equipment has not been updated since 60. To keep the nuclear shield operational, the US Air Force ordered Lockheed Martin and Rockwell Collins to develop a new command center system, tentatively called Airborne Launch Control System Replacement (ALCS-R).
Yesterday it became known that Lockheed Martin received $ 86 million and Rockwell Collins $ 76 million to build the current prototype of the ALCS-R system. For this money, contractors pledged to prepare a full-featured command and control system C2021) for American ICBMs. In 2, the military command will hold a final tender and select a winner who will equip all 2021s with E-16B aircraft, as well as minuteman III missile launchers and their "descendants," reports
"Warspot"
.