In military depots in the Vinnitsa region, single detonations of ammunition continue, reports
Interfax-AVN
message of the State Service for Emergencies of Ukraine.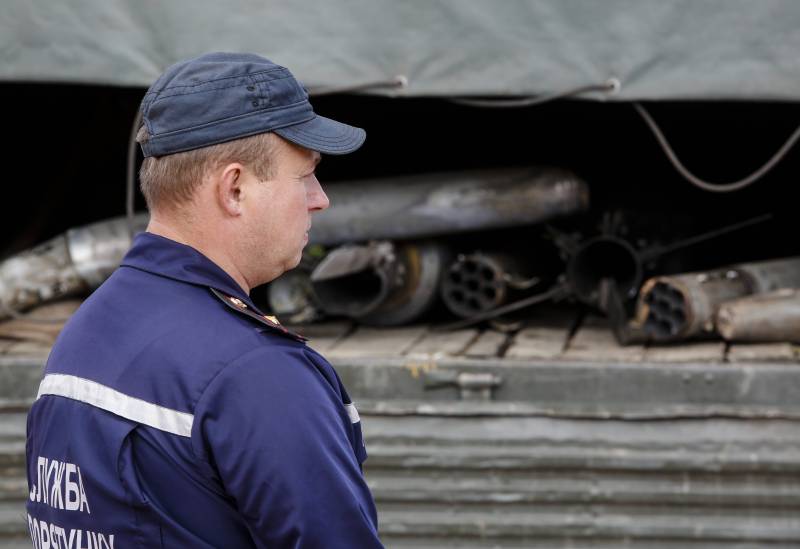 "As of 7:00 on October 5, there were no open foci of burning; there was a single detonation of ammunition. 8 firefighters involved in emergency response
tanks
, 4 engineering vehicles of the fence of the Ministry of Defense of Ukraine, "the release says.
Meanwhile, on the eve of the Office claimed that the detonation of ammunition in the warehouses stopped.
According to the press service, "a consolidated pyrotechnic detachment cleans the area from explosive objects in the five-kilometer zone around the arsenal."
"Examined for the presence of explosive objects 19,255 thousand hectares of territory, 1 thousand thousand 102 explosive objects were found and seized. Since the beginning of the work, 369 received appeals from the public regarding the detection of explosive objects, "the source said.
In total, 1 thousand 540 people were involved in the work, 298 units of equipment were involved. Air traffic remains closed within 5 km from the arsenal.
Recall that as a result of a fire at an ammunition depot, two people were injured, more than 30 thousand residents of adjacent settlements were evacuated. A criminal case under the article "sabotage" has been initiated into the explosions.