In the Russian Federation, the deployment of a network of high-readiness radar stations "Voronezh", which are part of the ground-level echelon of the missile attack warning system, will be completed in 2019, reports
Interfax
the message of the Commander of the Space Forces - Deputy Commander-in-Chief of the Aerospace Forces, Colonel-General Alexander Golovko.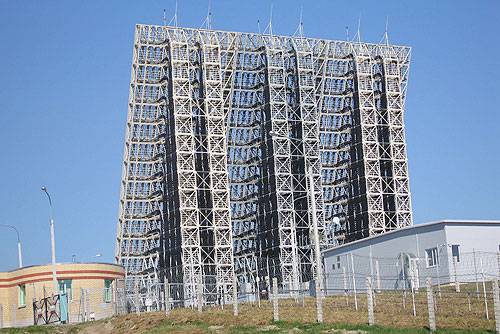 It is planned to complete the creation of a network of high-readiness radars (VZG) Voronezh on the territory of the Russian Federation in 2019,
Golovko said in an interview with the newspaper Zvezda.
According to him, the new generation Voronezh radar, created using the VZG technology, is already on combat duty in the Leningrad, Kaliningrad, Irkutsk regions and in the Krasnodar Territory. "
The state tests of the new Voronezh radar, carrying experimental combat duty in the Krasnoyarsk Territory, the Altai Territory and the Orenburg Region, have been completed. By the end of this year, it is planned to complete their trial operation and putting on alert for radar control of rocket-hazardous areas in the established areas of responsibility,
told the deputy commander in chief.
He also said that work on the creation of new radar stations for the missile attack warning system is continuing in the Republic of Komi and the Murmansk region.
The development of ground-level missile defense warning systems "is one of the most important priorities in the construction of the Space Forces," Golovko said.