Latvian Foreign Minister Edgar Rinkevich said in an interview with the online version of the Latvian newspaper Latvijas Avize that "the referendum on the independence of Catalonia for Russia was like a candy that fell on the floor," which Russia used to split the EU. " Earlier in Moscow, said that the events around the referendum on the independence of Catalonia are an internal affair of Spain. According to Russian President Vladimir Putin, this is the "internal affair of the Spanish government." The Russian Embassy called the statement by the Latvian Foreign Minister about Russian intervention in a referendum in Catalonia absurd.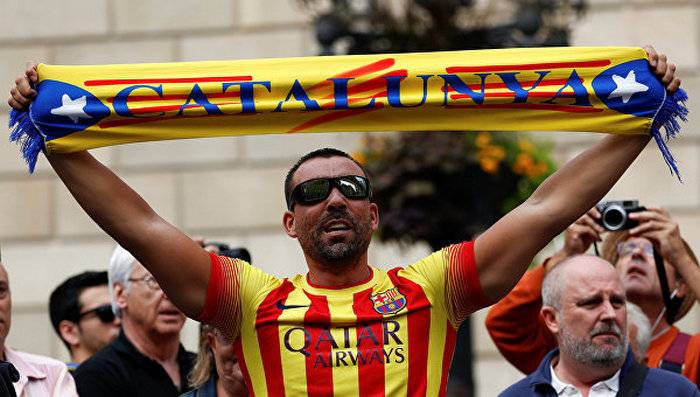 Latvian Foreign Minister Rinkevich proposed to seriously assess the aspect of Russia's influence on the referendum on the separation of Catalonia. The absurdity of the next charges is obvious. However, it is flattering that some Latvian politicians so highly appreciate the power of the notorious "hand of Moscow". Just some multi-hand Shiva turns out ... And, by the way, sweets from the floor are not raised in Russia. Even the children know it.
- said the embassy on the page on Facebook.
A referendum on independence, which is not recognized by the Spanish authorities, and which was frozen before the country's Constitutional Court, even last, was held last Sunday. In some areas there were clashes between the police and voters, there are wounded on both sides. In a referendum in which, according to the organizers, 2,2 million from 5,3 million autonomous community voters took part, 90% voted for the separation of Catalonia from Spain, reports
RIA News
.