Information Agency
SM-News
reports that at the Voronezh Mechanical Plant they gave Roskosmos an obligation to complete work on eliminating defects in engines and other nodes of Proton-M missiles before the end of 2017. According to some information, we are talking about dozens of engines previously withdrawn by representatives of the state corporation for space activities. The reason for the withdrawal is the detection of defects, which in some cases have manifested themselves during the launch of the launch vehicle that ended in a crash.
In "Roskosmos" previously reported on the recall of engines of the second and third stages of the carrier rocket "Proton-M". Stated that they have not passed all the necessary stages of verification.
Particular attention is drawn to the comment by the head of "Roskosmos" Igor Komarov on the causes of problems with engines manufactured at the Voronezh enterprise. It is stated that the reason lies not only in the violation of the so-called regulatory procedures for monitoring the workplace, but also in systematic violations of the inventory control of the materials used.
Igor Komarov quotes
Newspaper.ru
:
It was not timely detected at the warehouse, was not sufficiently controlled at the workplace, the master did not notice further - during the passage of further quality control procedures (...) The storekeeper had a serious injury, she left for a long time for sick leave, and for that period did not there was an elementary continuity in the work of storekeepers. It would seem funny
история
which arose in the absence of interaction of production and, let's say, warehousing and logistics, and led to quite serious consequences.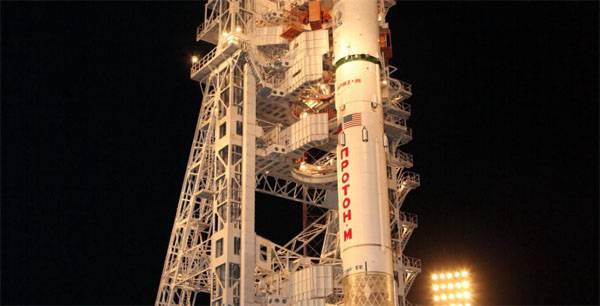 Recall that in the past, representatives of the corporation also suggested that the cause of the accidents with "Protons" associated with the "storekeeper". The version consisted in the use of inappropriate material for soldering, taken from a warehouse in Voronezh.