Vice President for Aeronautics of Lockheed Martin Orlando Carvalho, speaking at the International Aerotechnical Congress, announced great progress in the creation of a hypersonic
drone
SR-72, transmits
Lenta.ru report
Post Edition Aviation Week.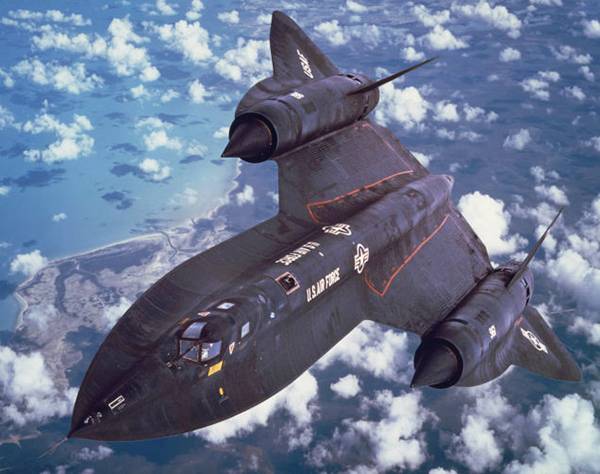 SR-71 aircraft
I believe the United States is on the verge of a hypersonic revolution,
said Carvalho. The publication believes that these words were related to the testing of the prototype SR-72
According to the information, "the prototype of the hypersonic drone was tested at the end of July, the flight of the device was accompanied by two supersonic training aircraft Northrop T-38 Talon". The tests were carried out at the site near the American city of Palmdale, where the headquarters of the Skunk Works team from Lockheed Martin, working on the aircraft.
According to Lockheed Martin's plans, "a promising hypersonic drone will be able to fly at speeds from zero to six Mach numbers (up to 6,9 thousands of kilometers per hour)". The full-scale SR-72 should be comparable in size to the SR-71.
It is believed that a promising drone can be used for reconnaissance - high speed will not allow the enemy to intercept him. The working version of the SR-72 is planned to be created before the end of 2020.
The publication reminds that by now Mach's speed record in 3,2 Mach during direct flight belongs to the American reconnaissance aircraft SR-71 Blackbird, which was removed from service in 1998 year.