The Department of Public Relations of the Federal Security Service (FSB) is spreading a message that militants have been buried in the territory of the Republic of Ingushetia, including the previously liquidated Doku Umarov. Umarov was involved in numerous terrorist attacks and sabotage, including bombings in the Moscow Metro in March 2010 and at Domodedovo Airport in 2011.
Recall that this terrorist was liquidated in December 2013 of the year in the North Caucasus as a result of a successful special operation. Before that, he threatened to arrange a terrorist attack on the Olympic Games in Sochi.
However, in a number of liberal resources, as well as on sites controlled by the sponsors of the terrorist community, materials about allegedly false information about Umarov's death were often published. The situation became overgrown with myths due to the fact that the law enforcement authorities themselves were not in a hurry to confirm the data on the liquidation of Umarov. According to some reports, Umarov was poisoned by a man who had infiltrated a bandit underground.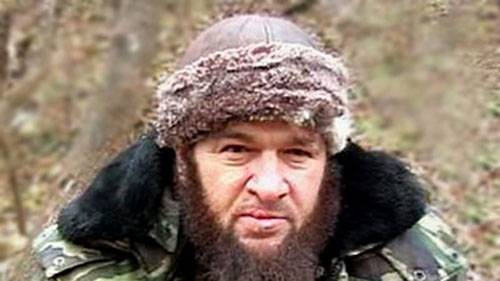 Now, representatives of the Federal Security Service intend to carry out an examination of the remains of the terrorists and present comprehensive evidence that the bodies of militants from Umarov's group have been found along with the leader of the terrorist underground in Ingushetia.
Recall that in the year 2007 Umarov declared himself the so-called amir "province of the Caucasus". The well-coordinated actions of the Russian law enforcement officers allowed the elimination of the terrorist, who in the Western press and after numerous terrorist attacks continued to be called "a fighter for the freedom of the Chechen people."