The commander of the aerospace forces, instead of Viktor Bondarev, who goes to the Federation Council, will be the commander of the Russian grouping of troops in Syria, Colonel-General Sergei Surovikin, two sources in the Russian military reported, reports
RIA News
.
Colonel-General Surovikin will take up his duties as Commander-in-Chief of the Aerospace Force in October of this year.
- said the source, adding that this information has already been brought to the senior staff of the VKS.
The second source in the department also confirmed the information on the appointment of Surovikin.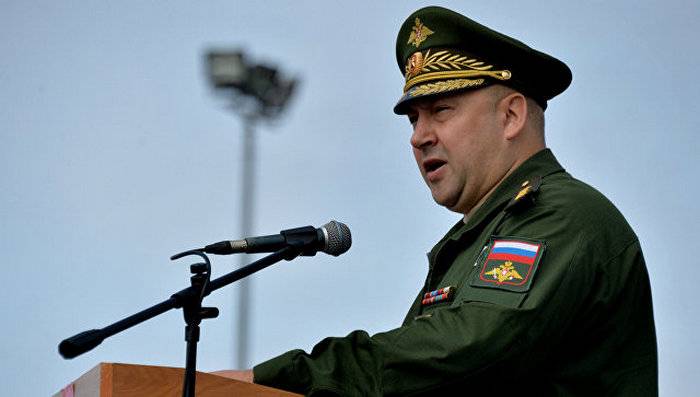 The Kremlin refused to comment on these messages. "We do not announce personnel decisions," said Dmitry Peskov, the Russian presidential spokesman.
Sergey Surovikin was born on October 11 1966 of the year in Novosibirsk. In 1987, he graduated from the Omsk Higher All-Arms Command School, and later with honors from the Frunze Military Academy and the Military Academy of the General Staff. Since June, 2004, commanded the 42-th Guards Division, stationed in Chechnya.
In 2008, he became Chief of the Main Operations Directorate of the General Staff; in 2010, he served as Chief of Staff of the Privolzhsko-Uralsky, and subsequently - the Central Military District.
From April 2012, Surovikin served in the central office of the Ministry of Defense. In October 2012, he was appointed chief of staff - first deputy commander of the Eastern Military District, and a year later - commander of the BBO. Since June, he commanded the Russian group in Syria.