The former deputy of the State Duma, who was distinguished by operatic vocals during the performance of the anthem of the Russian Federation, today appeared as an employee of the National Philharmonic of Ukraine. We are talking about the widow of Denis Voronenkov Maria Maksakova, another deputy of the State Duma of the Russian Federation who was killed in Kiev. In the Ukrainian edition
"Apostrophe"
An interview with Maksakova was published, in which she reasoned that for her it makes no sense to return to Russia.
Maksakova, who is a citizen of Russia and Germany, said she did not plan to receive a Ukrainian passport, as "she still feels safe in Ukraine." Is this after her husband was killed in the center of Kiev?
From the interview:
I feel safe from the point of view of Ukraine and Ukrainians. I have no problem, because when with me 24 is SBUAll checked, I can feel safe. From the Ukrainian side, I am absolutely not afraid of any provocations.
Citizenship of Ukraine, according to the statement of the ex-deputy of the State Duma of the Russian Federation, who dressed up in embroidery for an interview, can be obtained by her son.
The journalist of the Apostrophe, Svetlana Sheremetyeva, asked Maksakova whether she had completely disavowed Russia? To this, an employee of the Ukrainian Philharmonic Society replied that "Russia made impossible" her return. According to Maksakova, a situation has been formed for her in Russia, which she describes as "bringing to suicide".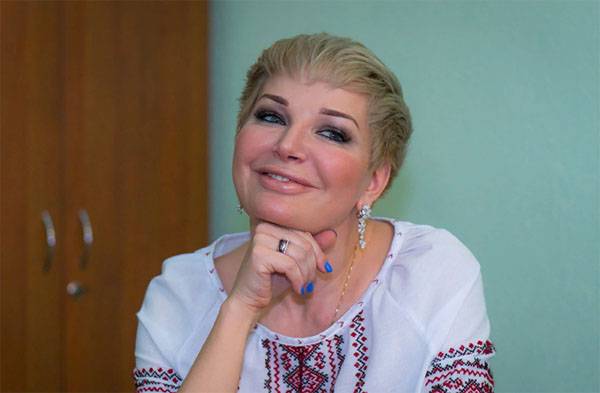 Maksakova:
So what does "renounce" mean? I have to be a mentally ill person in order to get into this situation. What desire to go there?
When asked if there are people in Ukraine whom she trusts, Maksakova replied:
Of course, I have people who advise me, whom I believe, who stood up for me, who made my life in Ukraine, I will not be afraid of this word, more interesting than it was in Russia.
A stunning statement about the "interesting life" - given the fact that Maksakova in Ukraine lost her husband just a few months ago.
Recall that in an interview with another Ukrainian media, Maksakova had previously announced that the Crimeans should have thanked Khrushchev for transferring the peninsula to Ukraine. Maksakova in the same interview stated that in the Crimea there was such an "unsanitary situation, that even a plague in medieval Europe arose because of the Crimea."