16 September 2017 of the year when performing a training flight near the airport Borisoglebsk crashed training and combat aircraft Yak-130.
The crew stole the aircraft from nearby buildings and safely ejected. After landing, both pilots immediately contacted, nothing threatens their life and health. To evacuate the pilots in the area of ​​the accident sent a search and rescue team.
- Said the Ministry of Defense of the Russian Federation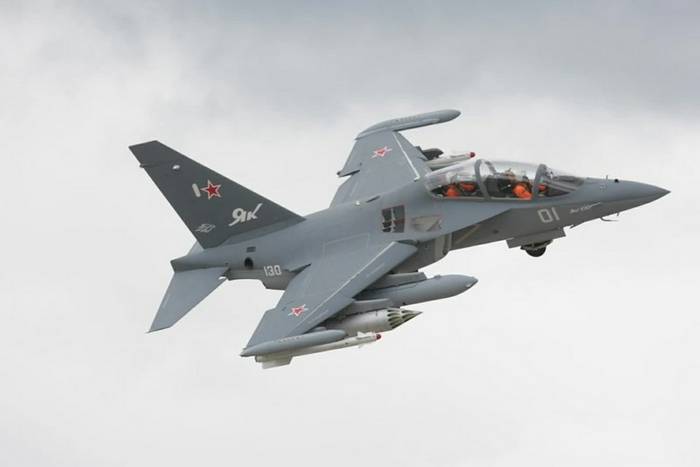 The Defense Ministry added that to investigate the causes of the crash of the aircraft from the airfield, Chkalovsky is preparing to send a flight safety commission of the Russian Armed Forces.
The failure of the engine systems could have caused the accident of the Yak-130 military training aircraft near the Borisoglebsk airfield on Saturday, an informed source told Interfax.
According to preliminary information, the cause of the accident could be a crash of engine systems
- Said the source agency.
At the same time, he noted that the whole picture of the incident will be restored after the investigation.
The Yak-130 is a Russian combat training aircraft, a light attack aircraft developed by the Yakovlev Design Bureau to replace the L-39 training aircraft in the Russian Air Force.