The Iraqi Kurdistan Parliament held a meeting, during which it set the date for the referendum on independence. The MPs decided that the referendum will take place on September 25. Earlier it was reported that the holding of a plebiscite in Iraqi Kurdistan will be held no earlier than October.
Kurdish deputies made their decision, despite the warnings that came to Erbil from Baghdad, Ankara and Washington. Recall that the Iraqi authorities stated that holding a referendum while the antiterrorist operation is underway in the country is unacceptable. Official Baghdad now declares that the referendum in the Kurdish areas of the country considers unconstitutional.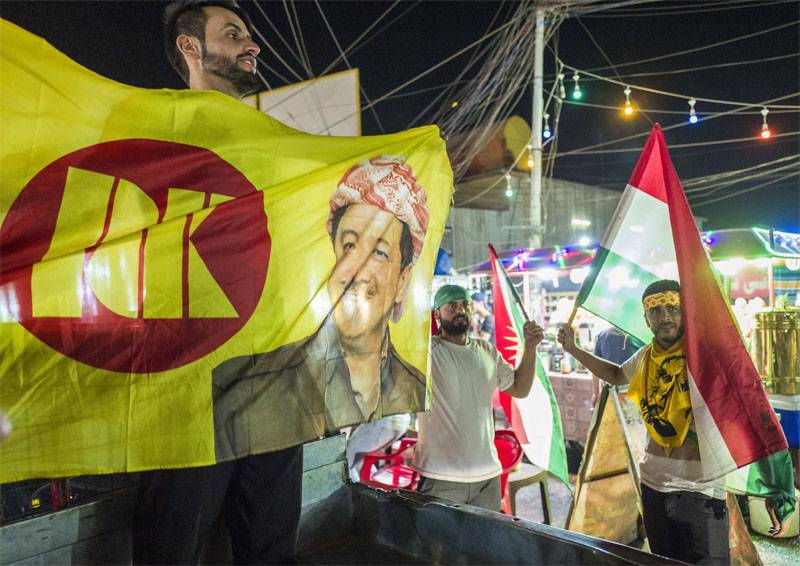 Literally an hour after the deputies of the Iraqi Kurdistan parliament voted to hold the 25 referendum in September, a message came from Washington to Erbil about the need to reconsider the decision. As you can see, the United States no longer hide the fact that they are trying to interfere in the internal affairs of another country and dictate their terms to Kurdish autonomy.
From a letter to the United States in Erbil:
The United States does not support the intention of the regional authorities of Iraqi Kurdistan to hold a referendum. The referendum may distract from attempts to defeat the terrorist "Islamic State" (* prohibited in the Russian Federation). We strongly recommend engaging in a substantive dialogue with Baghdad.
At the same time, the United States was quick to recall that it was the United States that recently provided the Kurds with comprehensive military and diplomatic support.