DPRK leader Kim Jong-un announced the imminent completion of the formation of nuclear forces in the country. According to Kim Jong-un, who is referenced by the South Korean news agency
Ryongap
, the formation of nuclear forces in the DPRK is in its final stage. From agency material:
We will demonstrate to the great-power chauvinists how our country has achieved the important goal of ensuring security. We will achieve it, in spite of any sanctions and blockade regime. Our main task is to achieve a balance with America, with the result that the United States will no longer even think of force intervention.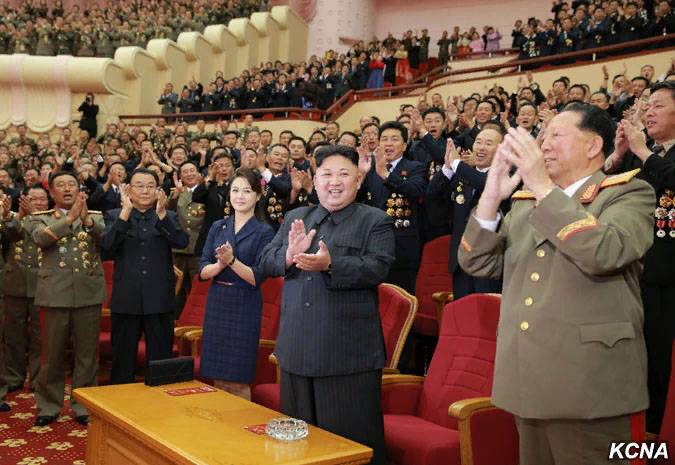 Recall that on the eve of the DPRK made another launch of a ballistic missile that flew over Japan. The rocket covered a distance of about 3 thousand km and fell into the waters of the Pacific Ocean. In response, the Republic of Korea conducted its own missile launches. In particular, the missile was launched, which is capable of hitting targets located at great depths - for example, in bunkers. With this, Seoul showed Pyongyang that he is able to "get hold of" the DPRK leader, even if he "hides in a bunker in one of the mountain ranges"
In the DPRK, the maneuvers in South Korea reacted calmly, continuing to follow the path of implementing a nuclear missile program.
Meanwhile, the UN Security Council once again condemned the "extremely provocative" missile test in North Korea. At the same time, in the US, apparently, they are already lost in terms of generating new sanctions against Pyongyang, while trying to put pressure on Beijing and Moscow.