As the
RIA News
September 14, Vice Premier of the Government of Libya Ahmed Maytig, during negotiations with the head of Chechnya, Ramzan Kadyrov, said that the Russian Federation is able to take the lead in resolving the Libyan conflict and reconciling all parties.
Since yesterday, Maitig has been in Grozny, where he plans to discuss with Kadyrov prospects for the development of relations between Russia and Libya, as well as ways to resolve the internal Libyan conflict.
We appreciate your efforts in resolving the Libyan knot and the assistance you provide to Libyans. Russia and the Chechen Republic can play a major leading role in resolving the Libyan conflict and in reconciling all parties.
- Said Deputy Prime Minister at the beginning of the meeting.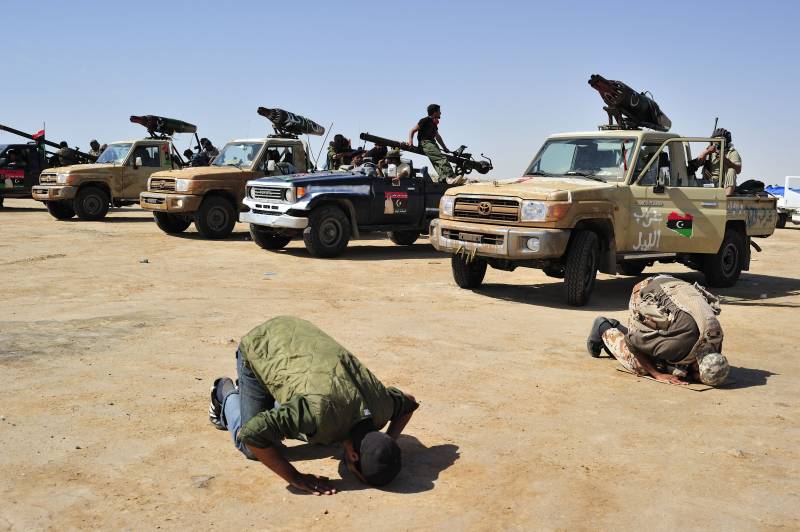 (c) p67
Maytig thanked Kadyrov for the hospitality shown to them.
I am very glad that I saw the city of Grozny, the city of the world, about which we heard 7-8 years ago. We saw a new city with a developed infrastructure, and we very much want to see in the future Libyan cities such as Grozny.

In response, the head of Chechnya stressed the consolidating role of Russia on the world stage.
Our President, Vladimir Putin, said that Russia is a friend of Islam, everyone understands that these are not just words, there are things behind them. If certain states, representing peacekeepers, make their "black" policy, then Russia is trying to consolidate the society that lives in certain states. This task is set by the president of the country and the Foreign Ministry of Russia, and everyone who is somehow involved in this process.
- Kadyrov explained, adding that "we are also participants in this process."
He expressed confidence that Libya will be able to overcome all troubles and will soon build a peaceful and prosperous state.
We will help as much as we can. The most important thing is that people know how not to hear, but to listen. This will be a major victory. I wish justice to prevail.