Throw-in tests of the prototype of the new intercontinental Sarmat rocket can take place in October at the Plesetsk cosmodrome, reports
TASS
message source in the Russian defense industry.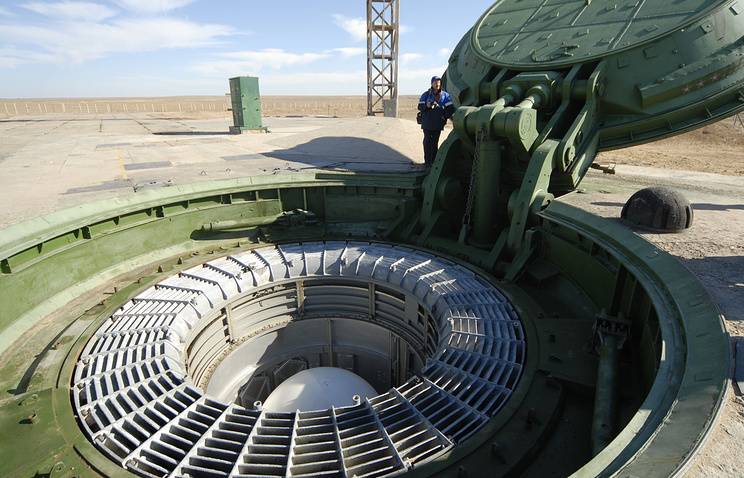 Throw of the first prototype manufactured and passed a full cycle of factory tests is planned from the Plesetsk cosmodrome in October, in September it should be taken to the landfill,
said the source.
He clarified that "during throwing tests, the operation of the powder starting accelerator, which pushes the rocket out of the mine, as well as the behavior of the rocket after that, is checked". The rocket will fall within the range.
The source noted that "at the Krasmash" (producing "Sarmat") the machine park has now been completely replaced, new test benches are installed and the plant is ready for production. "
The agency recalls that the throwing tests of the new Russian Sarmat ICBM were transferred several times. Previously, they were planned for March of this year, however, according to another source in the military-industrial complex, they were again shifted to the right because of the need to "complete the full cycle of product testing at the new test benches of the Krasnoyarsk Machine-Building Plant".
The new ICBM should replace the Voyevoda rocket.