Russian Defense Minister Sergei Shoigu sent a letter to the Special Envoy of the UN Secretary General on ATS, Staffan de Mistura, in which he called for an increase in the volume of humanitarian supplies sent to Syria through the UN, reports
press office
Ministry of Defense of the Russian Federation.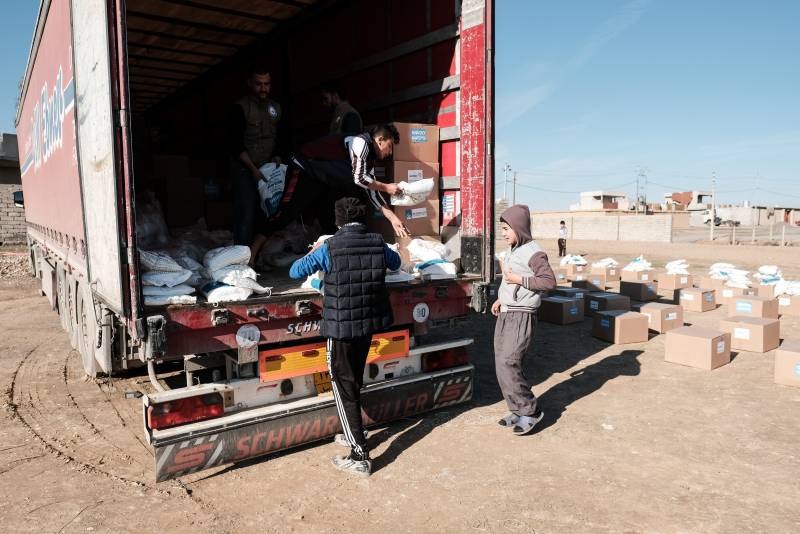 "Government forces, with the support of the Russian Aerospace Forces, have liberated a large part of Syria from terrorists. Created conditions for the restoration of peaceful life. However, not all Syrians can quickly return to their homes. The actions of terrorists, many localities destroyed. There are thousands of residential buildings, schools and medical facilities, and social infrastructure in the ruins, "the document says.
According to the minister, "a difficult humanitarian situation is developing in the refugee camps located in the areas of Al-Tanf and Akerbat, where there are now about 60 thousand people". Today, Syrians only need food for more than 1000 tons and more than 80 tons for medicines.
It is noted that Russia "continuously provides humanitarian and medical assistance, is engaged in demining the liberated territories, and resolves many related issues of restoring peaceful life." But "for the speedy return to their homes of hundreds of thousands of Syrian refugees, it is necessary to consolidate the efforts of the entire international community," the minister said in a letter.