Moldavian President Igor Dodon said in an interview with RIA
News
that no anti-Russian law will sign and is confident in the support of the people.
A regular parliamentary session opens in Moldova at the end of September, at which the deputies intend, among other things, to reconsider the laws rejected by the president, and also to discuss the initiative to ban broadcasting of information and analytical programs on Russian television channels.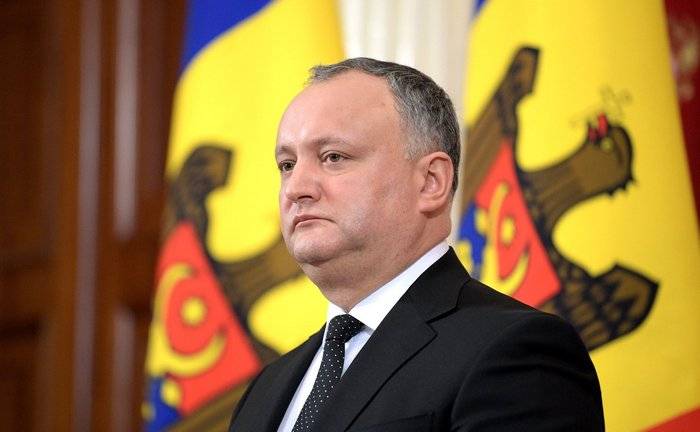 The Constitution states that the president is obliged to sign the law for the second time. Consciously I will go on a deviation if, in my opinion, this is not in the interests of the state. This is the law of 9 May. For us, this is a holy holiday, and we cannot declare 9 May as Europe Day. This is Memorial Day, Victory Day.
- declared Dodon.
According to him, he intends to reject the "notorious law on the so-called" Russian propaganda. "
Even if Parliament adopts it two or three times, I will not sign it, and it will not enter into force.
- stressed the president.
With such a development of events, according to the law, the parliament should state that the president violated the Constitution, and start the procedure for removing the head of the republic from office through a referendum.
I am ready to go for it (on a referendum. - approx.). I am sure that the people will be on my side
- noted Dodon.
He did not exclude in the future, in case of urgent need, the blocking of all the laws of parliament, adding that "this is an extreme option."
When asked what he intends to do if the parliamentary majority impeach the president, Dodon replied: "Let's go to the people and see who the people support."
After the election of Dodon as president, a number of conflicts occurred between him and the country's government. The Cabinet of Ministers and the parliament, which announced a course on "European integration," initiated a number of unfriendly measures against Russia. The president, in turn, has repeatedly stressed that he is seeking to improve the country's normal relations with Moscow.