Kiev is preparing a number of "unexpected" claims against Russia, which will be voiced at the 72 session of the UN General Assembly, Ukraine's Permanent Representative to the organization Vladimir Yelchenko said in an interview with the publication "
Ukrinform "
.
There are a number of initiatives that I don't want to call now so as not to disclose all the cards in advance for our former strategic partner. But they must be sure that there will be many surprises on their way.
- declared Yelchenko, transfers
RIA News
.
He added that the Ukrainian side has "a lot of questions" that it intends to raise.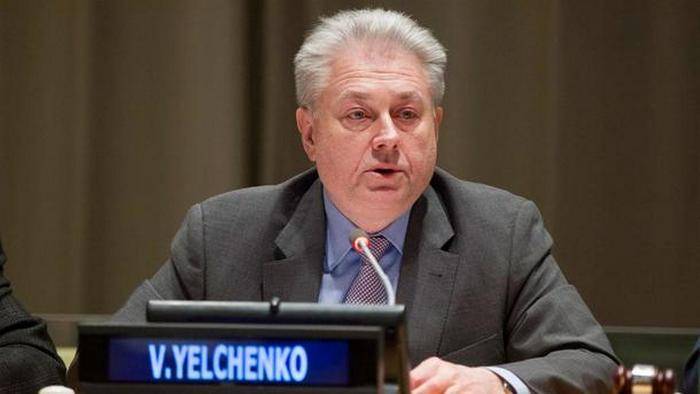 The diplomat recalled that the General Assembly includes six main committees, they "cover areas of the economy, human rights, international law, information." He argues that in each of these areas "you can find many things that Moscow either violated or simply does not fulfill." According to Yelchenko, they will all relate to the Donbass or the Crimea.
In addition, the Permanent Representative announced that the elections to the UN Human Rights Council would be held on October 16 in New York. He expressed the hope that Ukraine will fall into the new composition of this structure.
We have, fortunately, no competitors in the Eastern European group. There it will be possible to put a lot of questions on the Crimea and Donbas in the context of human rights.
- he declared.
Earlier it became known that the President of Ukraine Poroshenko is planning to make a speech at the General Assembly with the question of introducing peacekeepers into the territory of Donbass.
Russian President Vladimir Putin does not intend to attend the 72 session of the UN General Assembly. The Russian delegation will be headed by Russian Foreign Minister Sergei Lavrov.