Representatives of the Leningrad Naval Base (LenVMB) checked the readiness of the communications vessel Ivan Khurs of the 18280 project, which is being built by the Northern shipyard (part of USC JSC), for the crew to install. According to the results of the inspection, the check-in is scheduled for the coming days, the press service of the PJSC Shipbuilding Plant "Severnaya Verf" informs.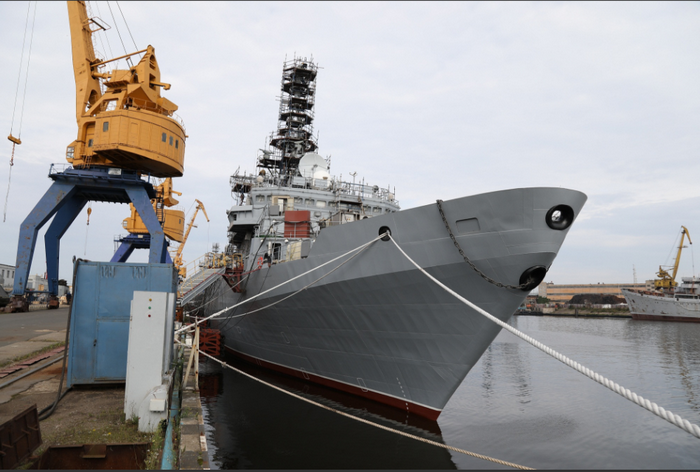 The LenVBM Commission checked life support, safe service and habitat conditions on a communication vessel. In addition to the medical unit, cabins and sanitary facilities, the commission was presented to the galley unit, which will be responsible for catering for more than a hundred people. During the test, the work of the equipment involved in cooking was tested: cooking pots, ovens, a flour-screening machine, a dough-mixing unit, ventilation systems, refrigerators and various electrical appliances that facilitate the cooking process - only about 30 positions. All equipment installed in the galley - domestic production in accordance with the requirements of the customer. There are storage rooms for food storage in the galley, where during the hikes the necessary temperature will be maintained.
- it is spoken in the press release, arrived to the address of "the Military Review"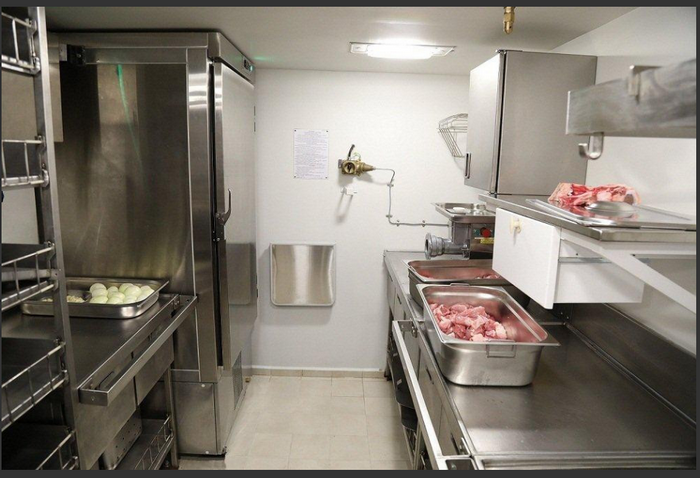 The introduction of the crew to the ship will begin in the coming days. 18280 project leader Anatoly Denisov said:
We are now working at a heightened pace. Today, the top priority is to prepare the ship for sea trials, which are scheduled for October. The ship "Ivan Khurs" must be handed over to the customer before the end of 2017.
The communications ship, named after Vice Admiral Ivan Kuzmich Khurs (29.09.1922/28.12.2002/XNUMX - XNUMX/XNUMX/XNUMX), who made an outstanding contribution to the creation and development of permanent intelligence of the USSR Navy, is designed to provide communications, control
fleet
, solutions to special problems and is built to replace old-generation counterparts that have expired. The communications vessel has significantly improved the efficiency and operational characteristics of ship power, and extensive automation of control of technical means and weapons has been introduced. "Ivan Khurs" has excellent seaworthiness. The flagship of this series, "Yuri Ivanov", was transferred to the customer in 2014.
The main characteristics of the ship connection project 18280:
• Displacement 4 000 tons
• Length 95 meters
• Width 16 meters
• Speed ​​16 nodes
• Navigation range 8 000 nautical miles
• Crew 131 people