A detachment of the Syrian army and Allied forces broke through the Islamic State * militants' circle (banned in the Russian Federation) in the south-west direction and met with the defenders of the city of Deir-ez-Zor, a source close to Hezbollah, whose fighters take part in offensive operations on the side of the government forces of ATS.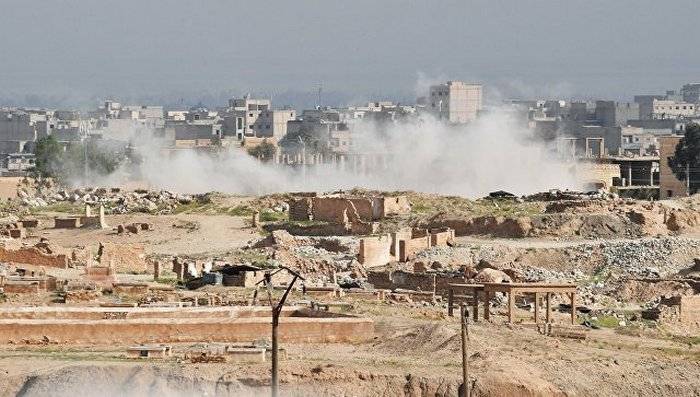 The Syrian army and allies broke through the IS * encirclement, which lasted more than three years. This was due to a breakthrough through a small corridor of the forward detachment from the south-west direction, where a meeting took place with forces located in the 137 territory of the mechanized brigade (SAR army) in the western (outskirts) city
- the source of the agency said.
An informed source on the spot, told in turn that the army and allied forces in the south lead fierce battles in 35-40 kilometers south of Deir ez-Zor. The battles are accompanied by massive artillery and mortar shelling from both sides from the air to the government troops provide support for the Russian Federation Air Force and the Syrian Air Force.
According to the source, it's still premature to talk about the complete lifting of the siege of the city, but this may happen in the coming days, reports
RIA News
.
Islamic state * (IG *) is a terrorist organization banned in Russia