The Lithuanian military conducts their exercises in the territory of the former concentration camp of the Second World War, where there are mass graves of Jews, the newspaper The Jewish Chronicle writes (Jewish Chronicles).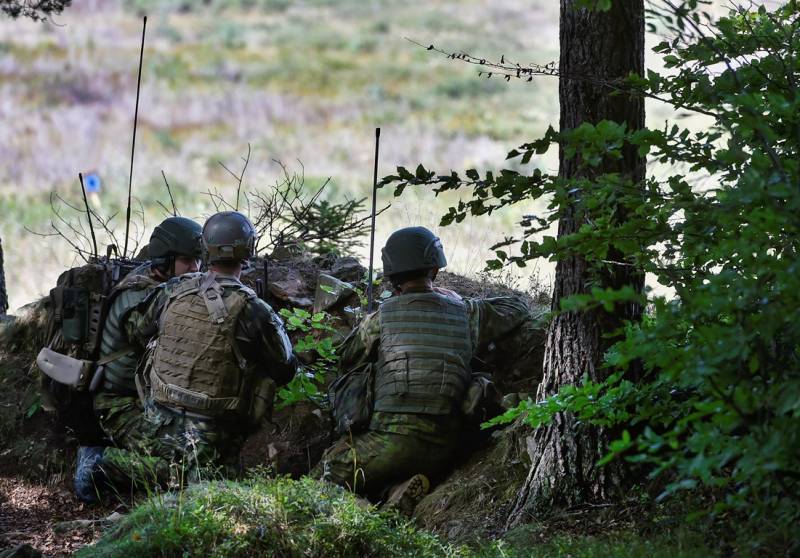 "As it turned out, Lithuanian forces are training to fight with Russian troops in the area of ​​VII Fort Kovno fortress in the city of Kaunas. It was there that at the beginning of the war with the Soviet Union, the Nazis created one of their first concentration camps. And precisely there are the remains of 5 thousand of murdered Jews buried in mass graves. Their relatives often come to the VII fort and put candles in memory of the victims, "the article cites.
InoTV
.
It is reported that in 2009, the fort itself was privatized, despite protests from the local Jewish community, which considered this move a "huge mistake."
According to the newspaper, "today the non-governmental organization is in charge of the fort, which is headed by 38-year-old amateur historian Vladimir Orlov." Entrance to the territory is paid, there are also often summer camps for children, the place can be rented for private events.
Orlov told reporters that the money his organization earns from the fort "goes to maintain the place as a historical monument telling visitors about the Holocaust." At the same time, representatives of the organization prefer not to talk about the amount of their income.
Ephraim Zuroff, the head of the Simon Wiesenthal Center in Jerusalem, believes that "by conducting exercises in the VII Fort, the Lithuanian authorities showed an incredible lack of sympathy." At the same time, he also expressed concern that "the soldiers stationed there could desecrate graves that were not even fenced in."
Lithuanian Foreign Ministry has not commented on the situation yet, the newspaper said.