Soldiers of one of the Ukrainian units in the Donbass began to use lured wild boars to patrol the area, reports
RIA News
message "Military Television of Ukraine."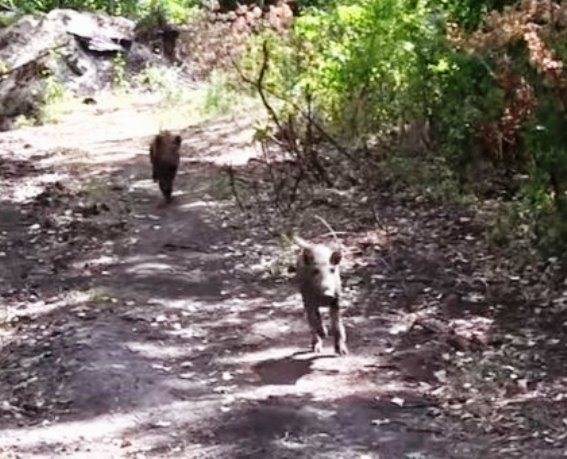 "Military television" calls them "fighting boars" - so what is happening can be given at least some shade of brutality.
"At the forefront, almost every division has its favorites. Someone may have geese, rabbits, cats, dogs and even cubs. However, in one of the divisions in the Luhansk region, the boys bring up wild boars to help themselves. Together with the guys, they patrol and become real fighting boars, "the television report says.
According to the military, they began to feed two piglets, whose mother was killed, army rations on a par with the soldiers.
If someone walks nearby, they make sounds, start to growl loudly, grunt, and thus let know that someone is near,
told one of the soldiers.
According to another fighter, the piglets decided to use as dogs only because they do not have fat on them.
Ukrainian blogger Roman Kulik notes about this: to get wild animals on the front line is "so our way".