With the support of the Russian Aerospace Forces, the Syrian government troops occupied the strategically important city of Akerbat, where the "last major center of resistance" of the terrorists of the Islamic State banned in Russia * (IG *) in the central part of Syria was reported.
Divisions 4th
tank
divisions of the Syrian government forces in collaboration with parts of the 5th Volunteer Assault Corps and military units of Muhabarat liberated the city of Akerbat. The operation to destroy a large group of ISIS in the eastern part of the Hama province near the strategically important settlement of Akerbat was carried out with the active support of the Russian Aerospace Forces
- the report says.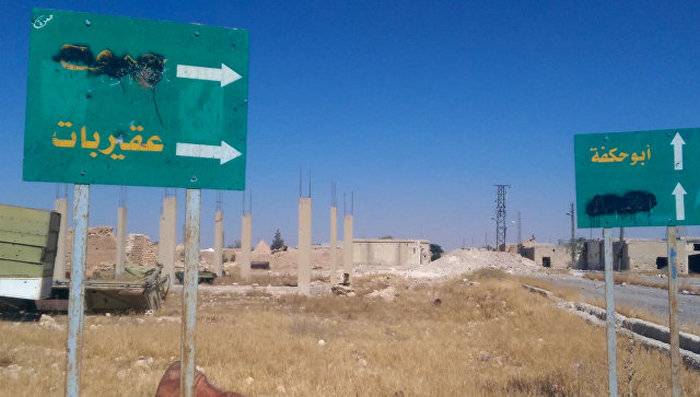 Russian planes destroyed the strongholds and armored vehicles of terrorists, firing positions of artillery, command posts and communications centers of the militants of the IG.
Thus, as noted in the military department, the last major hotbed of resistance to terrorists in central Syria has been eliminated. "Currently, the units of the Syrian army are finishing off the remnants of terrorist groups of the IG in the Akerbat boiler
- added to the Ministry of Defense.
Earlier today, the agency Sputnik reported that government troops took Akerbat under fire control, fighting takes place at a distance of three kilometers from the village. The Russian Defense Ministry on Saturday morning said that Syrian government forces, with the support of the VKS, were squeezing a ring around militants in the Akerbat area. The ministry noted that Russian Su-34 bombers and Su-35 fighters on duty in the air promptly destroy the targets of terrorists.
The commander of the grouping of Russian troops in Syria, Colonel-General Sergei Surovikin, said earlier that the operation to defeat terrorists in the Akerbat region is coming to an end. At the same time, he noted that the capture of the city would secure the "road of life" Salamia-Hanaser and establish control over the oil and gas fields, reports
RIA News
.
"Islamic State" * (IG *) * - a terrorist organization banned in Russia