Russian planes destroyed in two days about 30 units of equipment of the "Islamic state" * in the Deir-ez-Zor region in northeastern Syria, according to the Russian Defense Ministry.
The VKS destroyed nine armored vehicles, six artillery firing positions, more than twenty vehicles with ammunition and fuel, one MLRS, as well as a command post and three ammunition depots. At the same time, Syrian government troops, supported by Russia, continue their successful offensive towards the city of Deir-ez-Zor (the administrative center of the same-named governorate).
- reported in the military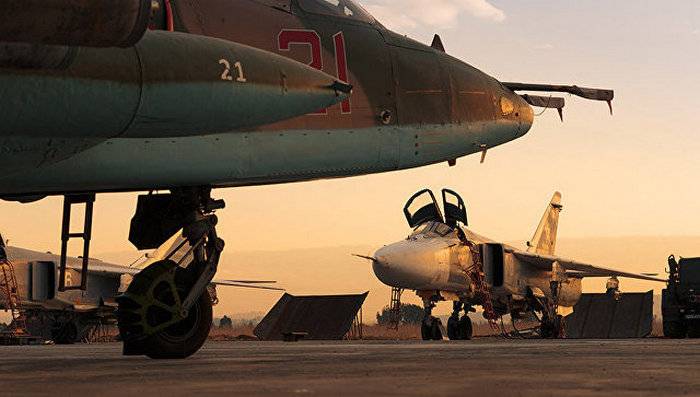 The Defense Ministry also reported that the militants of the IG * do not abandon attempts to stop the advance of the Syrian troops and are transferring military equipment to the Deir-ez-Zor area, including off-road vehicles with heavy machine guns mounted on them, but the VKS methodically destroy it. In particular, on the Deir ez-Zor-Rasaf road section, Russian planes destroyed a convoy of militants from 12 vehicles.
Despite the desperate resistance of ISI militants *, during the Russian military operation in Syria, the territory controlled by the government more than quadrupled.
In particular, large gangs in the areas of Hama and Homs were defeated, the provinces of Lattakia, Palmyra and Aleppo were liberated. In addition, it was possible to unblock the main transport route that connects the Syrian capital with the north. The Syrian army also managed to repel many oil and gas fields and return under its control certain territories in the south near the borders with Iraq and Jordan. Now the main forces of Damascus are concentrated precisely in the direction of Deir ez-Zor, which is considered the last stronghold of terrorists in Syria, reports
RIA News
.
Islamic state * (IG *) is a terrorist organization banned in Russia