Testing of the lead ship of the River Batch 2 project started in the UK. According to the portal
navaltoday.com
, BAE Systems brought the HMS Forth patrol ship to the first stage of production testing.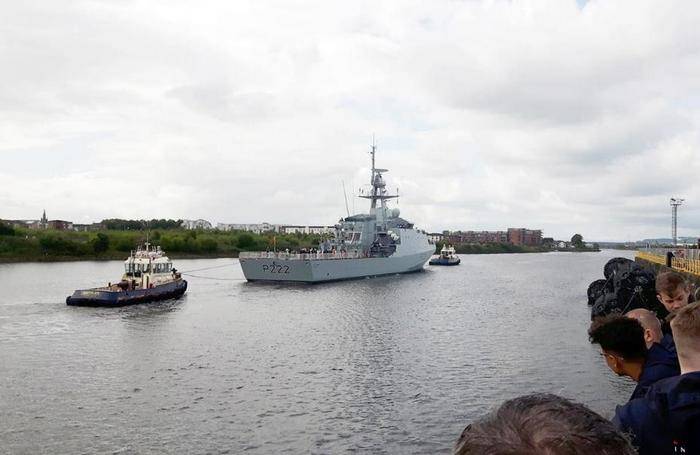 Batch 2 - the second batch of ships built by the River. The first batch (Batch 1) consisted of four ships built between 2002 and 2006 a year. The patrol ships of the second batch have large sizes and improved handling characteristics, as well as more powerful weapons than their predecessors from the Batch 1 series. In August, the British Defense Ministry ordered BAE Systems to build three River-type ships in August, the contract value was £ 2014 million. The first one (HMS Forth) was launched last September and is now undergoing a series of factory tests. Two additional ships, ordered in December last year, should go into service with the British Navy in the next five years, reports
"Warspot"
.
At the same time in the British Defense Ministry believe that the new ships will close the gap caused by the delay in the construction of new frigates Type 26. In addition, the new "patrol" will expand the capabilities of the Navy in the fight against piracy, terrorism and smuggling.
The length of the River Batch 2 is 90 m, width is 13 m, displacement is 2000 t. Patrols can reach speeds in 24 knots (44 km / h), their autonomy is 35 days, their range is over 5000 miles. Each of the ships is armed with an 30-mm automatic cannon and two large-caliber machine guns, the crew consists of a 34 man. In addition, the ship has a platform for a Merlin-type helicopter, as well as two Pacific 24RIB speed boats.