The French company Naval Group (also known as DCNS) officially opened an office in Adelaide for the design and construction of a shipyard on which the 12 of the newest submarines for the Australian Navy will be built, reports
Flotprom
with reference to Naval Today.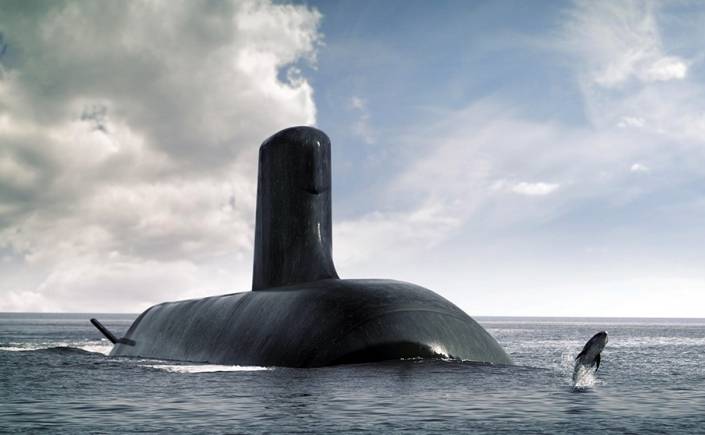 Barracuda class submarine
Currently, the office has 40 employees, among whom are both French and Australian specialists. According to the resource, "they are busy with the initial planning phase of the program to build a series of new submarines for the Australian Navy, including designing the submarines themselves, attracting contractors and building infrastructure for the new shipyard."
Australian Navy Develops Upgrade Plan
fleet
since the 2000s. The Collins type diesel-electric submarines at their disposal have been in operation since the 1990s and by 2026 their resource will be exhausted.
One of the main requirements of Australians - the construction of submarines on its territory. The search for the general contractor took a long time, so the contract was signed only in 2016 year. The cost of the agreement is about $ 40 billion. At the same time, the timing of the final implementation of the agreement had to be shifted to 2030.
Submarines for the Australian fleet are based on the French project "Barracuda".
It is noted that "for the needs of the Australian Navy, the project had to be greatly changed: submarines will receive water-jet rather than propellers, as well as an air-independent propulsion system instead of nuclear reactors."
In addition, the hull of Australian boats will be shorter by 3 meters (94 meters). Displacement will decrease to 4500 tons. The combat systems were contracted to install by the American corporation Lockheed Martin.