The Russian Embassy in Spain reports on an act of vandalism committed against a monument to Soviet volunteers who fought against the Nazi dictatorial regime in the 30-s in Spain. In memorials, in memory of those who fought against the spread of fascist contagion, fascist and anti-Semitic symbols were inscribed.
From the press service of the Russian diplomatic mission in Madrid (posted on Twitter):
We condemn the outrages in the form of neo-Nazi and anti-Semitic slogans over the monuments to Soviet volunteers, international soldiers and other fighters of the Spanish Civil War at the cemetery in the Fuencarral district in Madrid.
For reference: a monument to Soviet volunteers who fought against the fascist regime was opened in Madrid on May 9 on May 1989. Then the mayor of the Spanish capital, Juan Barranco, and the Soviet Ambassador to Spain, Sergei Romanovsky, took part in the opening ceremony of the memorial. The monument was created by sculptor V.Rukavishnikov and architect M.Voskresensky.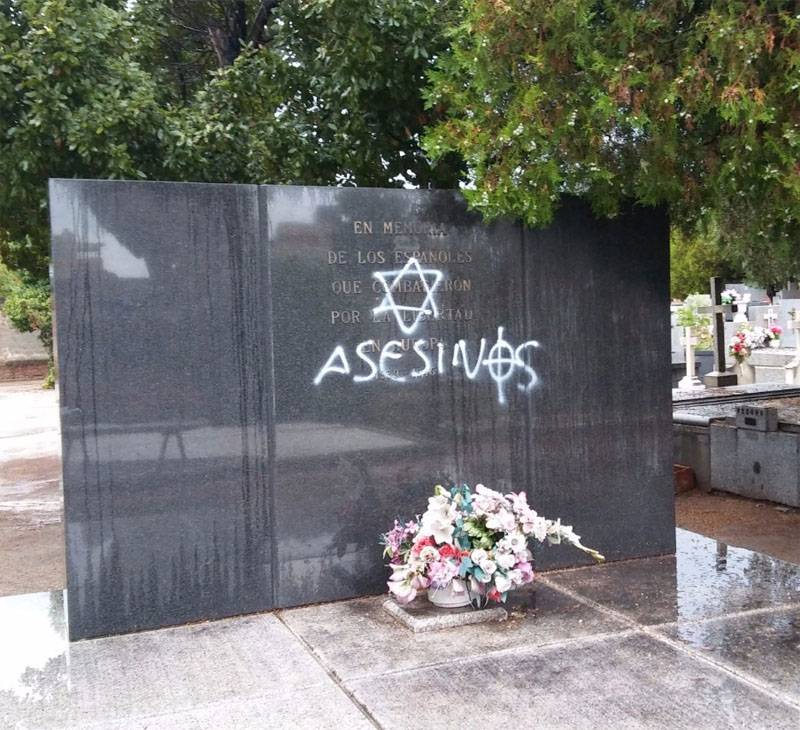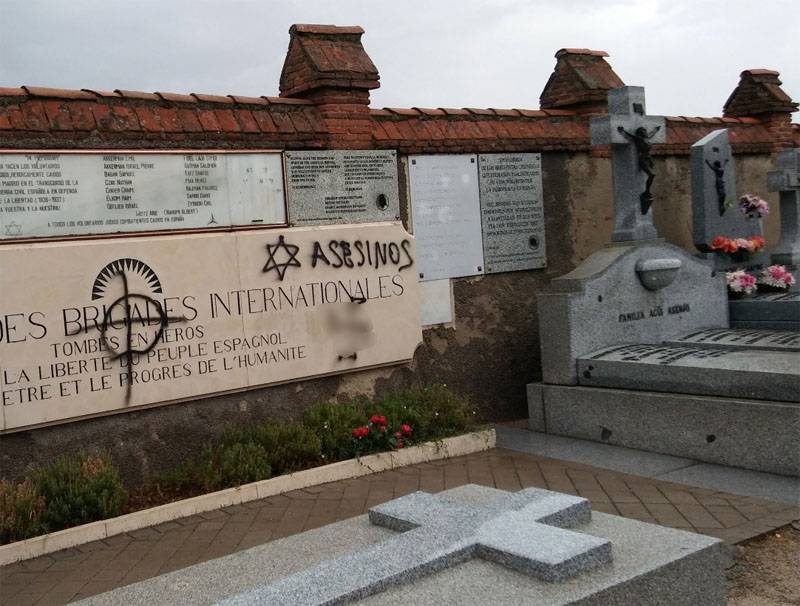 In Spain, they believe that an act of vandalism regarding a monument to Soviet volunteers could have been committed by persons who arrived in Spain from other countries as a provocation. From which particular countries - not reported.
The police is checking on the fact of vandalism in the Spanish capital.