A source in the military-industrial complex (MIC) reported on Thursday that the draft design of a promising destroyer for the Russian Navy "Leader" (23560 project, export version "Squall") was approved by the Ministry of Defense with a nuclear power plant.
Earlier, USC Vice-President Igor Ponomarev announced at the Army-2017 forum that the Ministry of Defense approved the draft Leader project, but at that time it was not reported which power plant the military department chose: nuclear or gas turbine.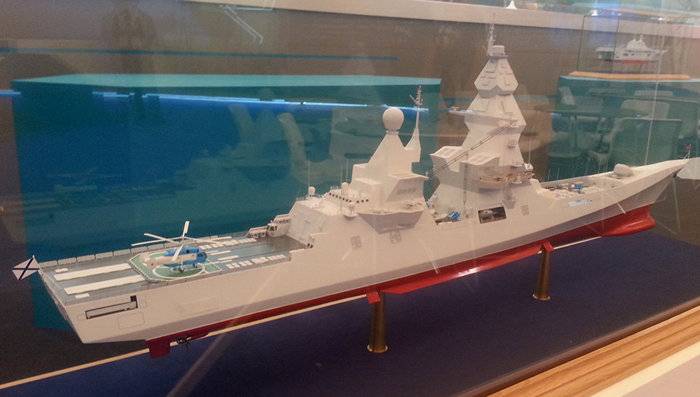 The draft design assumes the presence of a nuclear power plant on a promising destroyer. This project is approved by the Ministry of Defense of the Russian Federation
- said the agency interlocutor
The draft design of the 23560 Leader destroyer (the Squall export version) was developed by the Northern Design Bureau, the ship will have a displacement of about thousands of tons around 17,5, 200 meters in length and 20 meters in width. "Leader" will be able to reach speeds up to 30 nodes and carry out autonomous voyages of up to 90 days duration. The squadron will be armed with 60 anti-ship cruise missiles, 128 anti-aircraft guided missiles and 16 anti-submarine guided missiles.