Polish public opinion monitoring services conducted a sociological survey in the country about the attitude of the Poles to the creation of a memorial complex in memory of President Lech Kaczynski, who died in a plane crash near Smolensk in April 2010. The results were unexpected for those who decided to conduct such a survey.
Polish newspaper
Diary
reports that only 15% of the polled Poles expressed the creation of such a memorial. At the same time, almost 67% of respondents said that it was not necessary to create a memorial in memory of Kaczynski in Poland. The rest found it difficult to give a definite answer.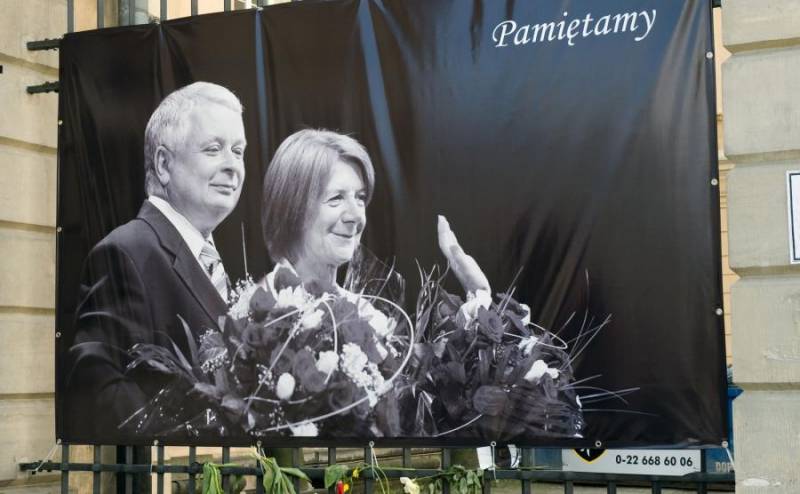 After conducting this kind of survey and publishing its results in the Polish parliament, heated debates broke out over whether to listen to the opinion of the people or use the "Dutch methodology". This refers to the decisions of the Dutch authorities, taken against the will of ordinary citizens. As an example, a referendum on the association of Ukraine and the EU.
Political forces, which are under the actual control of another Kaczynski-Yaroslav, insist on creating a memorial in memory of the Smolensk catastrophe. Many Poles believe that the ruling circles are trying to gain additional political points for themselves with the help of the regular unwinding of the Smolensk tragedy.