Lebanon began the withdrawal of militants of the IG group (banned in the Russian Federation) from its territory to Syria, reports
RIA News
source message in the Hezbollah movement.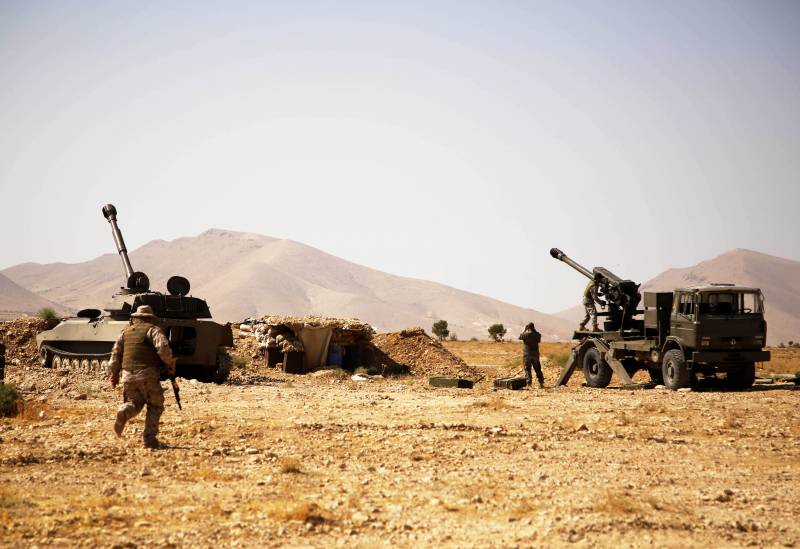 The convoy of militants and their families is moving towards Syria.
The Red Cross vehicles with 25 wounded by the IS militants headed for the gathering point at the Sheikh Ali-Ar-Rumiyat border crossing in the mountainous region of West Kalamun. Following this, buses with militants and their families began to move.
said a source to the agency.
After the completion of the removal of terrorists from the border territories, Lebanon will be completely freed from the IS.
On the eve it was reported that the Syrian command approved a deal to withdraw the remaining militants of the IG group from the area of ​​West Kalamun on the border with Lebanon. The operation in Kalamuna was carried out by the Syrian military, Hezbollah troops and the Lebanese army during the past week. On Sunday, a truce was announced in the area. The agreement became possible after the successful offensive of the Allies to the position of terrorists, who eventually became surrounded.
The jihadists donated the bodies of eight Lebanese soldiers abducted in 2014, as well as the bodies of dead Shiite militants. The Syrian side agreed to transport the militants to the city of Abu Kemal in the province of Deir-ez-Zor.