According to information
RIA News
The Financial Times reports that US Special Representative for Ukraine Kurt Volker believes that Russian-American relations will "limp" until "Ukrainian problem is resolved."
Relations between Russia and the United States are important, but the Ukrainian problem will continue to harm them.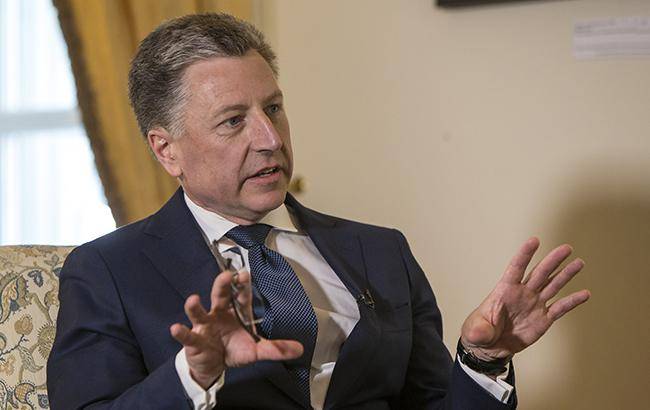 At the same time, in his opinion, the Russian Federation seeks to "freeze" the situation in the Donbas. Therefore, the Kremlin will have to accept international isolation.
The country may be thrown out of the system of diplomatic and economic relations - this is clearly not what they would like in Russia.
In his words, Washington is "seriously discussing" the possibility of transferring lethal defensive weapons to the Ukrainian side. The final resolution of this issue depends on the US President Donald Trump.
According to Volcker's earlier statements, Kiev should not seriously think about renewing its nuclear program. He also believes that Ukraine is far from joining NATO.
In Moscow, they categorically object to the transfer of arms to the Kiev regime, believing that these supplies will lead to another round of conflict in the Donbas, and will harm the implementation of the Minsk agreements. As emphasized in the Kremlin, the resolution of the conflict depends, first of all, on the political will of Kiev and the success of the reforms outlined in the Minsk agreements, involving the holding of national elections, the decentralization of state administration and the federalization of Ukraine.