Iraqi security forces freed IG terrorists (banned in the Russian Federation) all areas of the city of Tall Afar, only the northern suburbs and several nearby villages remained under the control of the militants, reports
RIA News
the message of the commander of the operation Abdel-Amir Jarally.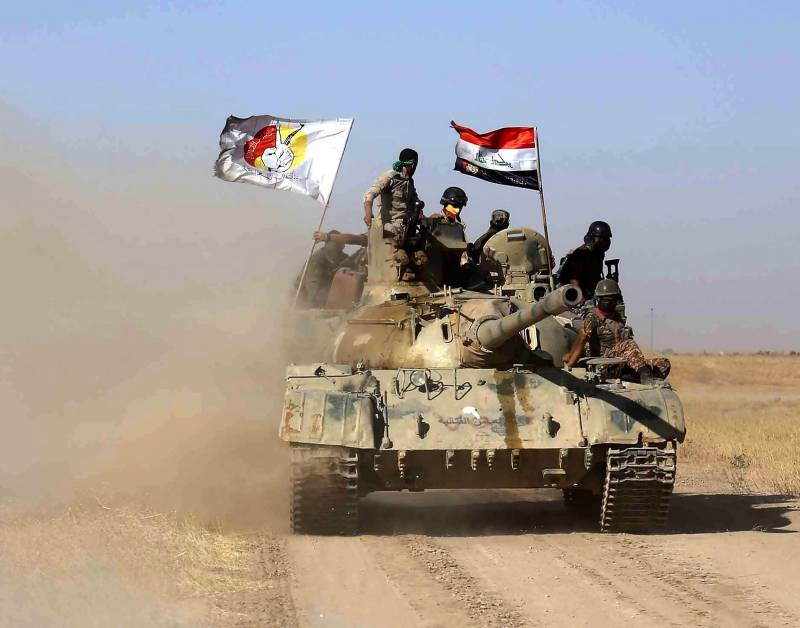 The military operation began on August 20. On Saturday, Brigadier General Najam Al-Jabiri told the agency that the city was practically liberated, only the Askari district remained with the militants, and a mopping-up operation began in the liberated districts.
Parts of the ninth armored division with militia brigades liberated Askari district, As-Synah Al-Shimaliya, Muarid district, entrance to Tall Afar and Rakhma village, thus, the liberation of all districts of the main part of the city,
it is said in today's statement of Yaralla.
According to the commander, it remains to liberate only the northern suburb of Iyadya and the villages near it. "Army units are already moving there," he added.
As noted earlier, Tall Afar was the last major stronghold of the IG group on the border between Iraq and Syria.