Thirteen South Korean soldiers were injured during the exercise, when one of the units was attacked by the wasps. According to local media, the command was forced to curtail maneuvers and provide emergency assistance to the soldiers.
The incident occurred near the city of Chuncheon, during US-South Korean maneuvers Ulchi Freedom Guardian. According to the task set by the command, the military personnel had to work out the seizure and retention of one of the nearby heights in the conditions of the opposition of the enemy.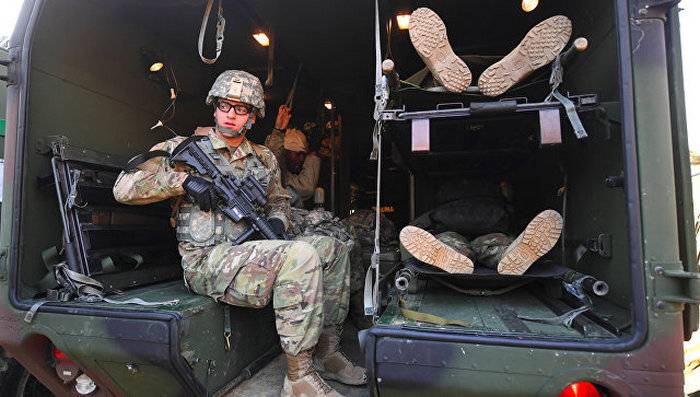 According to the participants of this action, the problems began fairly quickly, when several dozen soldiers plunged into the forest covering the hillside only 100 meters.
As follows from the reports of South Korean soldiers, at the time when they were climbing the slope, depicting an attack on a height, one of them had touched and stirred the nest of wasps. After that, the soldiers were attacked by angry insects and were forced to report this to their superiors. Since complaints began to flow en masse, the command decided to roll out maneuvers and call buses to transport the wounded to the hospital.
This is how one nest of the wild was destroyed by the attack of a unit of the South Korean army and disrupted the maneuvers of the allies. Judging by the actions, the wasps were clearly North Korean, abandoned specifically to disrupt the joint exercises of the Korean-American allies.