As the
InoTV
, Internet resource Snopes considered the reasons that could lead to the collision of the American destroyer "John McCain" with the merchant ship 21 of August in the Strait of Malacca, which recently became the fourth such case in the US Navy.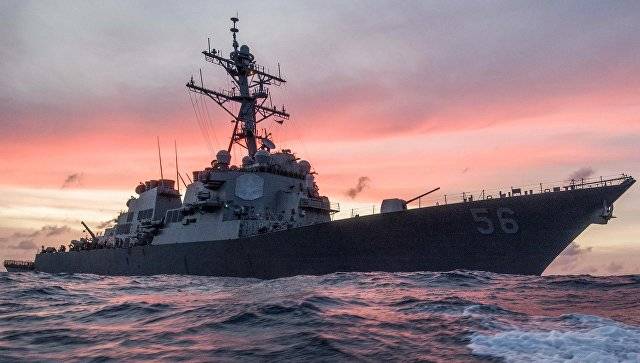 According to the portal, Russia has opportunities for hacking into GPS systems, but experts doubt that the hacker attack was the culprit of the incident.
However, according to Snopes, such frequent repetition of incidents with American ships leads to the idea that the accidents were not accidental. Moreover, there are certain reasons for this:
After all, China and Russia have already successfully tested their potential for conducting cyberwar at sea.
In this regard, there are concerns that the available technologies, which make it possible to perform
GPS spoofing
, any person or government could apply. University of Texas professor Todd Humphreys took control of a yacht in the Mediterranean for demonstration purposes in 2013 by sending false GPS signals to the ship using the overhead
drone
.
But the publication believes that such a scenario with the US Navy ships is unlikely, since they have expensive and state-of-the-art equipment on board. Moreover, the watch is quite a lot of people. At the same time, merchant ships have electronics that are not so advanced and usually only one crew member takes over on duty.
It would be much easier to replace the signal for a commercial vessel and direct it towards the US Navy ship.