During the construction of the submarine "Husky" will be implemented fundamentally new technical solutions, reports
TASS
message from the Vice-President of the United Shipbuilding Corporation (USC) Igor Ponomarev.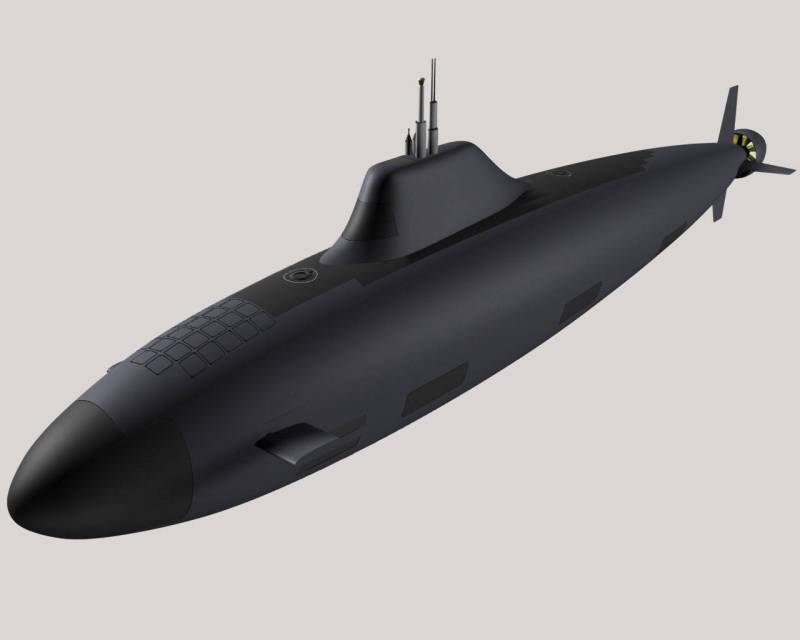 When creating a strategic submarine of the fifth generation, fundamentally new technical solutions will be implemented. Now, taking into account their characteristics, the shape of the ship is determined,
said Ponomarev.
He noted that the USC enterprises "started the modernization of production facilities for the construction of such submarines."
The deputy head of the company recalled that an advance project of a non-nuclear fifth-generation submarine of the Kalina project had already been created.
The development of the technical project of the submarine. Now the coordination of the assignment for the development of a non-nuclear submarine technical project continues,
he said.
Earlier in the corporation reported that "the formation of the appearance and the creation of a preliminary sketch of a promising nuclear submarine (APL) of the fifth generation" Husky "will be completed within two years." Development leads St. Petersburg CB "Malachite". The Rubin Central Design Bureau is working on the Kalina project.