Russia Today publishes materials with professional assessments of a forensic medical examination in the case of the death of 6-year-old Alyosha Shimko in the Moscow Region. Recall that earlier forensic medical examination allegedly showed that in the boy's blood at the time of death not only alcohol was present, but also was present in incredible amounts - more than 2,7 per mille. In this regard, the scandalous case of hitting in the courtyard near the high-rise buildings near Moscow received a very peculiar name: "the case of a drunken boy."
Journalists
TK Russia Today
found that in the preparation of the forensic report more than 40 violations and gross errors were committed. The conclusion about the presence of alcohol in the blood of Alyosha Shimko was made without additional examinations required in such cases.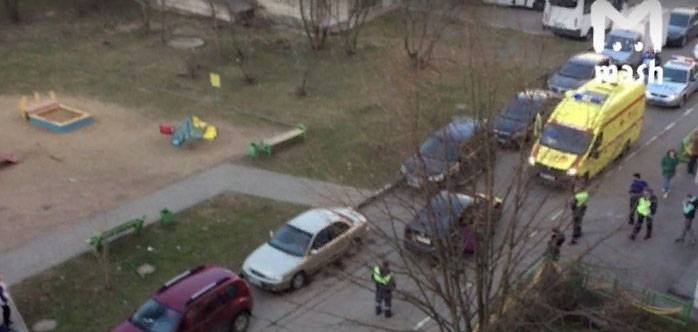 The examination did not reflect exactly what kind of biomaterials came to the laboratory for research, whether they were sealed according to the procedure or not, whether the necessary packaging was available, whether it was stored at the time of arrival of the biomaterials for research.
RT, referring to the expert, reports that Mikhail Kleymyonov (that is the name of the expert who conducted the examination) did not even indicate the time for fixing the corpse phenomena, in fact refused to conduct studies that would definitely confirm the results of the analysis.
From the material:
The heart, aorta, pancreas, spleen, pelvic bones were not fully investigated, no forensic histological examination of internal organ pieces was carried out, which is not acceptable. The expert even incorrectly established the cause of death of the child. Instead of concluding that death had occurred as a result of squeezing the brain, Kleymenov wrote that death was caused by an open head injury.
A medical specialist comments that if the blood of an 6-year-old child really had alcohol in the amount of 2,7 per mil (about 240 and vodka for body weight up to 25 kg), the child would not be able to move not only on the scooter, but also on their own feet.
Meanwhile, the trial of Olga Alisova began in the Zheleznodorozhny City Court, which itself declared that it did not believe in the boy's alcoholic intoxication. Alisova fully admits his guilt, while stating that "the media have ruined her life." By law, she faces up to 5 years in prison.