Corvette pacific
fleet
"Perfect" (project 20380) was first opened for visiting from August 22 to 27 as part of the Army-2017 military-technical forum, reports
press office
BBO.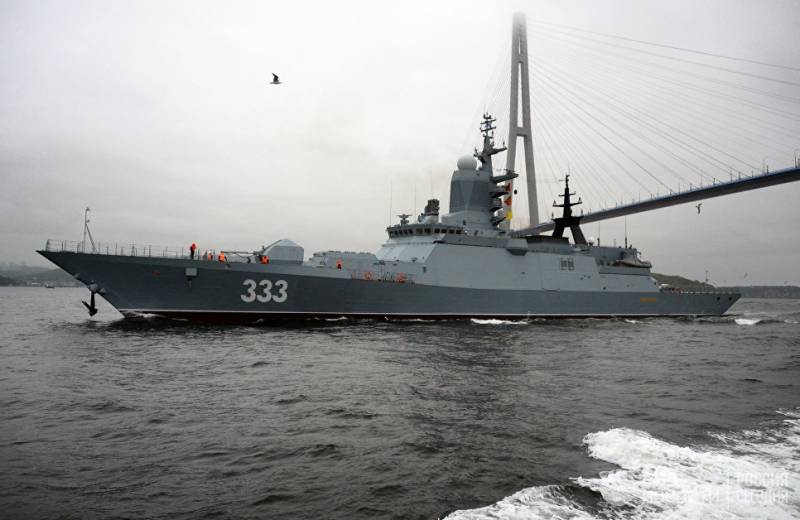 It is noted that "within a few days everyone will be able to visit the ship that recently entered the Pacific Fleet, inspect its weapons and equipment, as well as familiarize themselves with the conditions of service and life of sailors."
The district recalled that the corvette "Perfect" represented the Russian Navy at the international sea competition "Sea Cup-2017", which took place at the Pacific Fleet from 1 to August 12. It was attended by the ships of the Russian fleet and navy of China.
According to the results of the competition, the Russian and Chinese sailors divided the first place among themselves, gaining an equal number of points.
The Corvette "Perfect" is the fourth serial corvette of the 20380 project, introduced to the 20 TOF July July 2017. The project of the corvette was developed in the Almaz design bureau.
Help of the press service: "The ship of the 20380 project is intended for operations in the near-sea zone and conducting combat with surface ships and submarines of the enemy, as well as for artillery support of the naval assault forces during amphibious landing operations. A 21 patent has been introduced into the project and 14 computer registration certificates have been issued. We used the latest solutions to reduce the physical fields of the ship. "