North Korean leader Kim Cheng UN ordered to expand the production of solid-propellant rocket engines and rocket warheads, reports
Interfax
message tstak.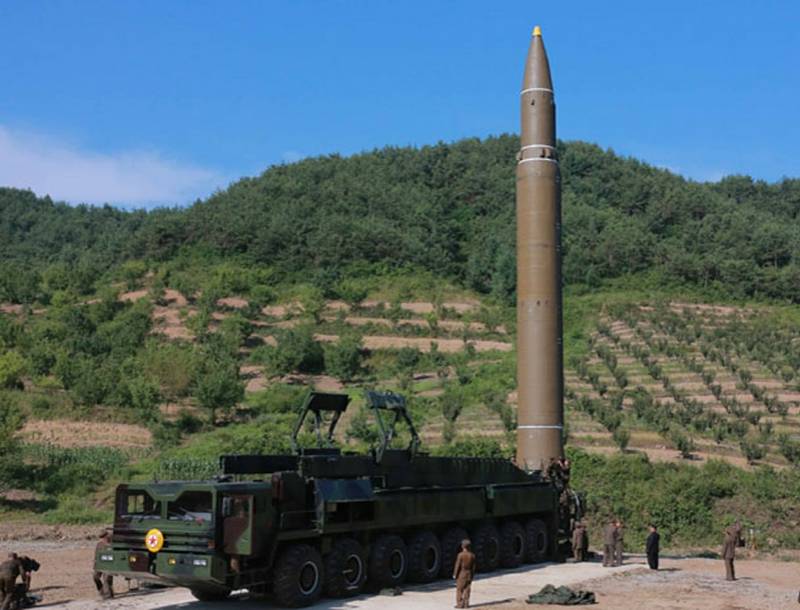 According to the information, on the eve of Kim Cheng Un "visited the Institute of Chemical Materials at the Academy of Military Sciences of the DPRK, where he familiarized himself with the process of producing rocket engines and warhead tips."
He instructed the institute to produce more solid-fuel rocket engines by expanding their manufacturing process using carbon and carbon materials,
said the North Korean news agency.
Recall that this summer Pyongyang conducted test launches of two Khwanson-14 ballistic missiles, calling them intercontinental. The DPRK said that now their missiles could reach the territory of the United States. In response, the UN Security Council and Washington adopted additional sanctions against Pyongyang. The situation on the Korean Peninsula sharply worsened, the neighboring countries began to prepare for a possible conflict, and President Trump spoke about the possibility of a military solution to the problem.