As the
RIA News
, August 23 begins the visit of Pentagon chief James Mattis to Ukraine, during which, as he indicated earlier, he is going to emphasize Washington's commitment to a strategic partnership with Kiev.
The working part of the visit's program will begin on August 24, being timed to the Independence Day of Ukraine. It will include talks with President Petro Poroshenko and Defense Minister Stepan Poltorak. Presence at the parade.
The last defense minister to visit Ukraine was Robert Gates, who headed the Pentagon in 2006 - 2011 years. But Mattis met with Poroshenko in the US military when the leader of Ukraine visited Washington.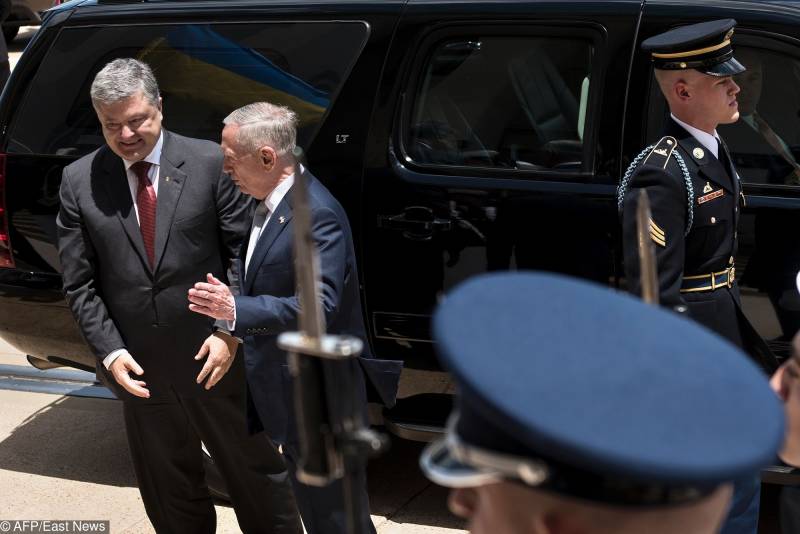 Washington, 20.06.17
Retired American Colonel Earl Rasmussen, who works as a consultant for companies with interests in the former Soviet Union, believes that Mattis's visit will be important.
He will probably discuss the situation, the needs of the Ukrainian military, as well as the US position on arms supplies and the Ukrainian military strategy. It's good that Mattis will go there and see the situation on the spot. And it will be interesting what kind of signal or signals he will bring to Kiev, especially regarding the need to end the civil war in the east and support from the US and NATO in the future.