According to the online publication "
Look
", A number of media reports on the freezing of US assets of Chinese firms in order to enhance the participation of China in confronting the North Korean nuclear missile program.
According to the Wall Street Journal, Washington has accused 5 companies from China of buying coal from North Korea, while the transactions were settled in the US currency. In this regard, the US Prosecutor General's Office in the spring of this year received a court order for the temporary arrest of assets. Currently, banks have provided new data on payments, which makes it possible to freeze companies' funds on a permanent basis. The publication believes that we should expect further deployment of repressive actions against Chinese firms in the framework of the chosen political course.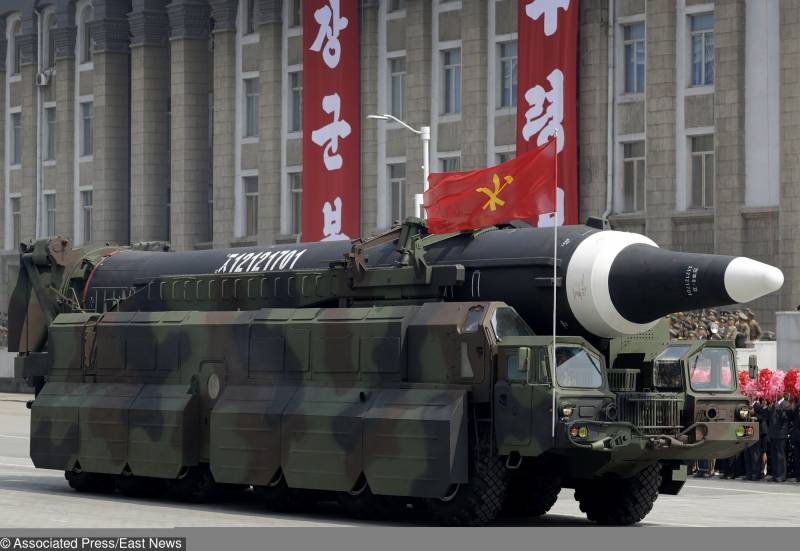 Hwasong-12, 15.04.17
Moreover, Donald Trump recently stated that the PRC had not taken any measures to solve the problem of North Korea.
On August 18, US representative in trade negotiations Robert Lighthayzer officially announced the launch of an investigation into the potential impact of China's intellectual property trade policy on the United States trade and the rights of American companies.