From the United States to Ukraine sent the first batch of coal. The fuel is sent to a country that has only recently occupied the position of one of the largest coal miners on the European continent, the American company XCoal Energy and Resources. We are talking about anthracite with a total mass of 85 thousand tons. The Embassy of Ukraine in the United States shares this "good" news on its page in
Facebook
:
Dispatch of thermal coal to Ukraine was established by an agreement between the Ukrainian state company Centrenergo and the American company XCoal Energy and Resources, as a result of the agreements reached with the US administration during the visit of President Peter Poroshenko on June 12 to Washington.
The agreements were signed with the participation of the diplomatic services of the two countries. From Ukraine - Ambassador Valery Chaly, from the United States - Deputy Minister of Commerce Israel Hernandez, as well as Assistant Minister of Energy Wells Griffith and representatives of the leadership of the above-mentioned US company.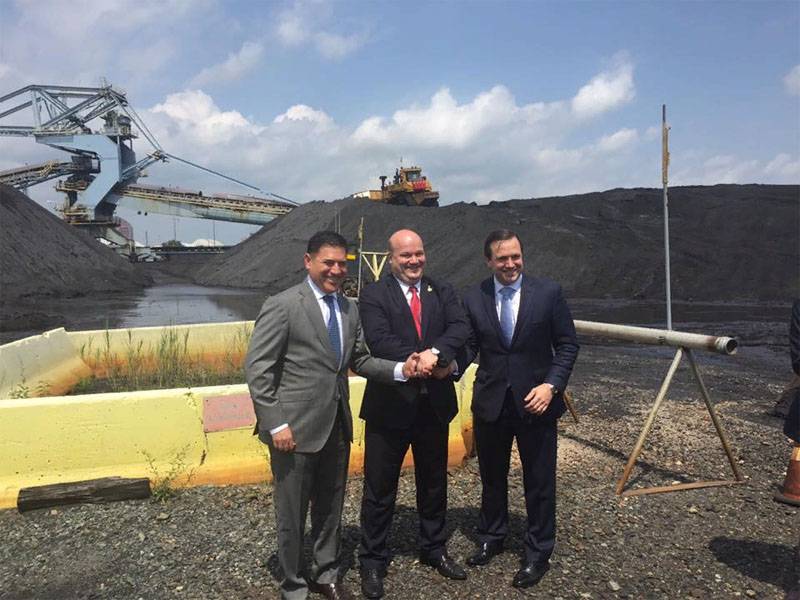 The smiles on the faces of American officials and businessmen are understandable, but what causes the Ukrainian Ambassador's rapid excitement is not clear to everyone.
A ship with American coal should arrive in Ukraine in early September.