At the shipyard Boustead Heavy Industries Corporation (BHIC) in Lumut 24 August, the ceremony of launching the first coastal zone ship being built for the Malaysian Navy will be held
Flotprom
.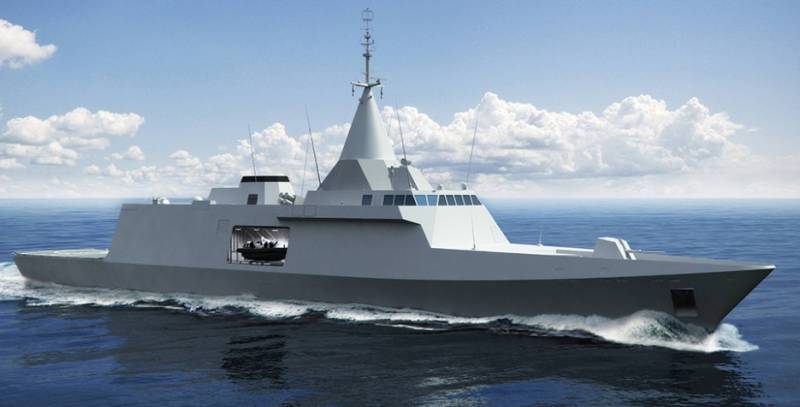 The contract for the development, construction and equipping of six ships of the coastal zone of the second generation SGPV-LCS was concluded in the summer of 2014.
The ship was developed on the basis of the Govind-2500 project of the French DCNS, the cost of the agreement is about $ 2,4 billion.
Work on the construction of the lead ship began in June 2015, its tests are scheduled for next year. Broadcast
the fleet
scheduled for 2019. The remaining ships should be put into operation with an interval of 6 months.
It is reported that the length of the ship SGPV-LCS is 111 meters, the maximum width - 16 meters, displacement - 3100 tons. Equipped with a main power plant of the CODAD type, it can reach a maximum speed of up to 28 nodes. Autonomy - 21 day.
"It is planned that the ships will equip the Smart-S Mk.2 three-coordinate radar, the CAPTAS-2 hydroacoustic system, the TMEO Mk.2 and TMX / EO optical-electronic fire control systems of the German company Rheinmetall. The ship's armament will consist of 57-mm artillery, two 30-mm artillery mounts, two three-tube 324-mm torpedo launch systems, NSM anti-ship missiles, and anti-aircraft missile systems, the material says.