According to the Ambassador of India to the Russian Federation, Pankaj Saran, India plans to begin the construction of several ships for its next few years.
fleet
at the Baltic shipyard "Yantar" in Kaliningrad.
In the next few years, we will begin construction of several frigates in Kaliningrad for India, and even Kaliningraders will help us build a ship in our country. This should lead to a significant increase in Indian investment in the region.
- the ambassador declared, transfers
RIA News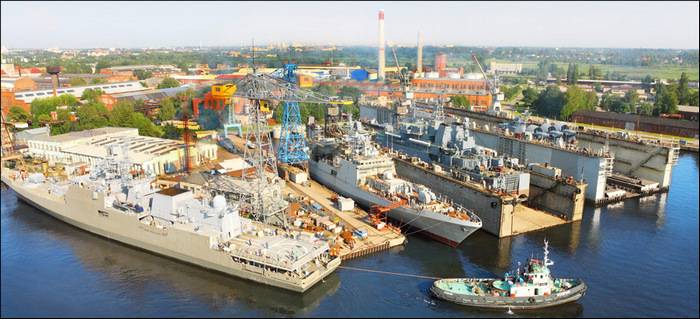 At the same time, the diplomat did not mention the number of ships that the Indian side plans to build, as well as the exact timing of the project.
The Baltic Shipyard Yantar in Kaliningrad built three ships of the 11356 project for the Indian Navy. In July, 2013, the Russian Federation handed over to India the frigate Trikand ("Bow"). In 2012, India received two such ships - Teg ("Saber") and Tarkash ("Quiver"). In total, Russia supplied India with two lots of three frigates of the 11356 project. The first three frigates of the 11356 project were built in 1999 – 2004.